Did you Know that NLM Resources Can Add Value and Evidence to Your mHealth Apps?
Posted by Susan Halpin on October 18th, 2017 Posted in: Announcements, Blog, NLM, NLM Resources, Patient Engagement, Public Health, Technology
Tags: mHealth, mobile health apps, social media in medicine, technology in medicine
---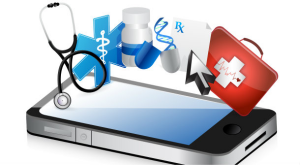 Did you know that a number of  systematic reviews of health-related mobile apps reveal they lack evidence-based content?  A major challenge to including evidence based content in apps is how to efficiently find accurate, credible, and vetted content.  The National Library of Medicine (NLM) houses the largest biomedical library in the world and provides numerous expert-developed online resources on disease and health education.  Susan Halpin from the The New England Region of the National Network of Libraries of Medicine and Dr. Sherry Pagoto, Director of the University of Connecticut Center for mHealth and Social Media have teamed up in an upcoming webinar to share how mobile apps and social media are are being used in health care and medicine, as well as introduce you to NLM digital resources, and give examples of how they can and have been used in mobile apps.  If you or your organization is involved with creating mhealth tools or if you have an interest in this topic, you are invited to join us for this webinar on November 7th 12-1PM (EST). Not available at that time? This webinar will be recorded. All who register will receive the link to the recording, as well as the class materials.
Register here http://bit.ly/2ywASJz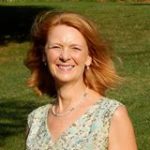 ABOUT Susan Halpin
I am a former health and wellness educator who joined the NNLM NER in August of 2016, Excited to be promoting the excellent resources developed by the NLM and to provide training for anyone who would like to access the free and trusted information the NLM offers.
Email author View all posts by Susan Halpin