Welcome Sarah Levin-Lederer, Education & Outreach Coordinator
Posted by NER on March 15th, 2018 Posted in: Announcements
Tags: community engagement
---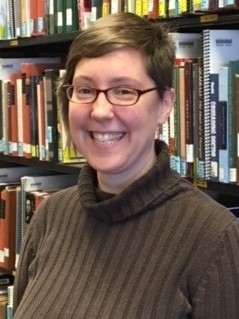 The NNLM NER is very excited to welcome Sarah Levin-Lederer. She joins the NER with eight years of professional public health experience including health outreach and education, and public health emergency planning.
Sarah received her Masters in Public Health in 2012 from Temple University (Philadelphia, PA) with a focus on health communication and using social media for public health outreach.
Most recently, Sarah was the Community Preparedness Health Information Specialist with the Philadelphia Department of Public Health.  For her three years in this position, Sarah worked with refugee and immigrant serving organizations, homeless serving organizations and the Free Library of Philadelphia to connect communities that are often hard to reach with health information and resources.
You can reach Sarah at 508-856-5910 or Sarah.LevinLederer@umassmed.edu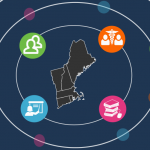 ABOUT NER
National Network of Libraries of Medicine, New England Region
Email author View all posts by NER