Community Questions: Spring Allergies, Lyme Disease, Natural Remedies
Posted by Margot M on May 14th, 2018 Posted in: Trainings
Tags: community engagement, MedlinePlus, natural medicine
---
Last week, I met with staff at the Cambridge Economic Opportunity Committee (CEOC) for a MedlinePlus training. CEOC is an anti-poverty agency which seeks to "empower people and mobilize resources to fight poverty's causes and impacts through education and organizing." My goal was to share information about freely available health information resources for 1) personal staff use and 2) raise awareness of a possible resource for the greater community.
I began the training with an overview of MedlinePlus and the advantages of this website over commercially sponsored websites. I used slides to go through a compare-and-contrast exercise. Next, I pulled up MedlinePlus and asked the staff for health topics.
The first topic was seasonal allergies. Not surprising. Many of us were sniffling as pollen wafted through the lovely spring air. We explored the Allergy Health Topics page. I demonstrated toggling between the English and Spanish language versions. We looked at allergy triggers (did you know that Asian ladybugs are a trigger for allergies?), and allergy treatments. We talked about the increasing acceptance of using Neti pots as a treatment protocol for allergies. We reviewed an antihistamine drug comparison chart from Consumer Reports.
We turned to the topic of Lyme disease, and looked at images of the telltale rash. We reviewed the best ways of removing ticks. We skimmed information from the CDC on post-treatment Lyme disease syndrome. This led to a discussion on natural remedies.
We talked about scientific evidence for natural remedies. Chiropractic, acupuncture and massage therapy are relatively safe methods of supporting your body in healing. I cautioned against the use of herbs, vitamins, and supplements without checking on potential interactions with medications. We took a look at resources available in MedlinePlus, including links to the National Center for Complementary and Integrative Health (NCCIH).
One staff member stumped me on a question about traditional medicine from her country of origin. I promised the group that I would use the subscription database Natural Medicines for further investigation.
Natural Medicines
The remedy is moringa, a plant grown in Asia, Africa and South America. Neither MedlinePlus nor NCCIH have entries on moringa. My search in Google brought up hits from Wikipedia, WebMD, Medical News Today and a host of marketers for natural remedies. I explained to the group that I'd rather consult an evidence-based subscription database before I shared any information about this remedy.
Natural Medicines is my favorite subscription database. Here's what I learned about moringa: traditionally, moringa is used for anemia, arthritis, asthma, cancer, diabetes, digestive disorders, headaches, heart problems, and reproductive issues. Moringa is applied to the skin for infections and injuries. As food, the seed pods are prepared like green beans and the leaves like spinach. When eaten as food, moringa is likely safe. Root extracts are possibly unsafe. Moringa interacts with drugs for hypothyroidism, liver disease, diabetes, and high blood pressure. Pregnant and breastfeeding women should be cautious. Specifics are listed in the Natural Medicines monograph.
As this level of information is not freely available on the internet, I promote the use of libraries as a way to access this information without a subscription fee. Contact us to learn more.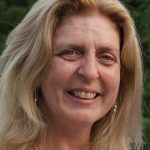 ABOUT Margot M
Email author View all posts by Margot M
Leave a Reply