The Unlinkable Data Challenge
Posted by karencoghlan on July 24th, 2018 Posted in: Data
Tags: Data, data_science, open science, science
---
If you have concerns about data privacy here is your chance to advance the privacy and security of information and public safety data! There is a contest called the Unlinkable Data Challenge: Advancing Methods in Differential Privacy to address the issue of protecting individual privacy while allowing for data to be used by researchers for positive purposes. It is posted by the National Institute of Standards and Technology, and the Public Safety Communications Innovation Accelerator. The challenge is to propose a mechanism to protect personally identifiable information while maintaining a dataset's utility. The Unlinkable Data Challenge is a multi-stage Challenge with prizes. There are many ways to participate, as a contestant, individually or as part of a team, or as a voter. The possible prizes for the Stage 1 Concept Paper are:
$15,000 – Grand Prize
$10,000 – Runner up prize
$5,000 – Honorable Mention Prize
$20,000 – Four, $5,000 People's Choice Prizes
The more ideas and more people involved the better we all will be. The NIST official rules to the contest are posted on Challenge.gov and a full copy of those rules are in the Challenge Specific Agreement on the HeroX Unlinkable Data Challenge: Advancing Methods in Differential Privacy website. To register for the challenge competition: go to the HeroX website. https://www.herox.com/UnlinkableDataChallenge and register with a username and password. Official entries are accepted only through the HeroX platform on or before 5 PM ET August 2, 2018.
Submission deadline August 2, 2018 @ 5pm ET
People's Choice Voting August 14 – August 28, 2018
Winners Announced September 12, 2018
Registration for Stages 2 and 3 will take place in September and November 2018 through the TopCoder platform. Announcements will be posted to Challenge.gov for the final two 'algorithm' stages. With your help we can assure trust in the privacy and security of information and data through vigilance, proactive policies and innovative technological developments.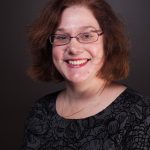 ABOUT karencoghlan
Email author View all posts by karencoghlan