From Genealogy to Genetics: Maine Library Association Annual Meeting
Posted by Margot M on October 10th, 2018 Posted in: NLM Resources
Tags: Genetics Home Reference, Health Literacy, public libraries
---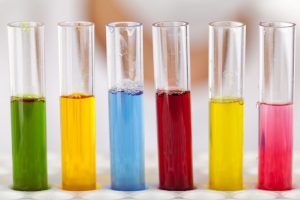 Earlier this month,  Catherine Martin and I drove up to Newry, MA to present at the Maine Library Association Annual Meeting. Our session, From Genealogy to Genetics: Library Programming to Explore Your Roots, was scheduled for Monday, Oct 1st. The Annual Meeting opened with a panel discussion on journalism, fake news and libraries. Afterwards, Catherine attended For Flannel's Sake and learned fun ways to use flannel boards in library programming. I opted for Community Conversations @ Your Library and learned about Conversation Cafe. Throughout the day, we learned about library technology trends, customer service techniques, and the special challenges faced by small libraries.
During our session, we presented ideas for easy family history programming. We encouraged librarians to go beyond current programs in genealogy. Catherine demonstrated how to construct a pedigree chart, noting family illnesses and causes of death.  She reviewed the elements of disease: health risk; ethnicity; kinship; and lifestyle. Catherine explained that family medical history can help identify people with higher-than-usual chance of common disorders such as heart disease, high blood pressure, stroke, certain cancers and diabetes.  Catherine demonstrated the use of Genetics Home Reference, a consumer-friendly website about genetics and human health. This resource is an excellent tool for librarians managing genetics questions at the reference desk.
Genetics and Health Literacy Programming
In preparation for our session, I queried listservs in Maine and Massachusetts to learn what public libraries are offering for genealogy programming. Many libraries offer programs for patrons doing genealogy and local history research. This summer, I attended a four-week series lead by genealogist Hillary Schau at Springfield City Library. The series included: Introduction to Genealogical Research; Census and Vital Records; Immigration, Naturalization and Migration; and Unique Records (military records, land records, wills and probate, DNA). Chicopee Public Library offers a Genealogy Open Lab every Tuesday and Thursday for patrons to receive assistance from experienced volunteers in using the library's valuable resources (Ancestry, Fold3, Heritage Quest, FamilySearch microfilm, and local history books). I attended a genealogy-related program on using historic maps, taught by retired civil engineer Sara Campbell. Genealogy is a hot topic in public libraries!
Our session proposed genetics and health literacy programming as an offshoot of community interest in genealogy. As health information professionals, NER is available to support libraries interested in offering genetics and health literacy programming. We offer free continuing education for librarians and funding for health-related programming.
To learn more about pedigree charts, check out this resource from the Iowa Institute of Genetics.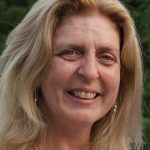 ABOUT Margot M
Email author View all posts by Margot M