Library Carpentry – Scholarship Recipient Post 2
Posted by karencoghlan on November 26th, 2018 Posted in: Blog
Tags: Data, data_science, eScience, science librarians
---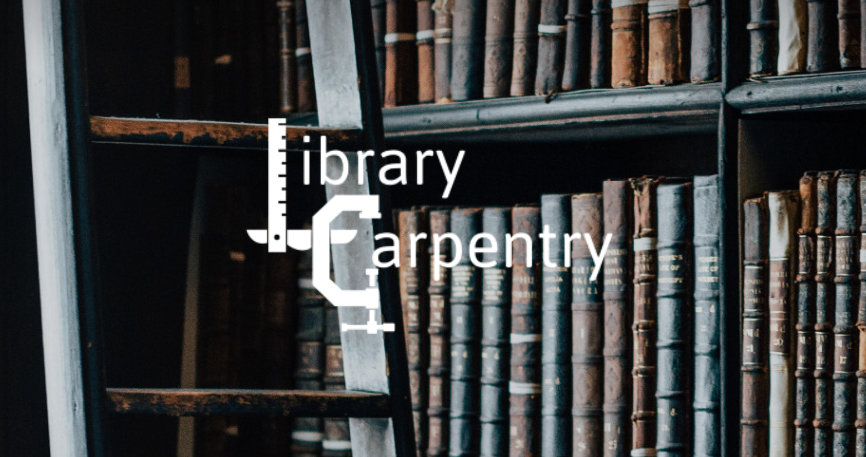 This is the second blog post in a series authored by 7 individuals who received scholarships from the New England Region of the National Network of Libraries of Medicine (NNLM NER) to attend the Library Carpentry Training held at Brown University on October 22nd and October 23, 2018. In this installment, a scholarship recipient describes  the tools introduced in the Library Carpentry Training.  Please watch for more posts about resources from this event and views from scholarship recipients in the upcoming weeks.
~~~~~~~~~~~~~~~~~~~~~~~~~~~~~~~~~~~~~~~~~~~~~~~~
Library Carpentry–A Useful and Fun Conference Opportunity
By Irene McGarrity, MA, MSIS, MFA
The range of professional development opportunities available to academic librarians can be overwhelming, particularly in this digital age, full of webinars, MOOCs, and List Servs.  We have limited budgets, and even those of us who are lucky enough to receive professional development funds have to make tough choices.  One national conference per year–ACRL or ALA, usually–is all it takes to wipe out our funds.
When I saw the announcement about Library Carpentry, I was intrigued.  First, the concept of developing skills around software and coding piqued my interest.  I began to build these skills in my MSIS program, but hadn't done anything beyond surface-level HTML coding and basic command line programming.  I was excited to go a little deeper.  Also, the announcement specifically mentioned finding ways of being more efficient, and automating repetitive boring tasks.  I really value conferences and professional development opportunities that offer concrete takeaways, and things I can implement right away once I get back to work.  This sounded like that kind of opportunity.
The conference itself was exactly as I hoped it would be.  The facilitators were all friendly and competent.  They also seemed passionate about what they were teaching.  Each skill or tool had an accompanying lesson, like this one on OpenRefine.  It was great to be able to follow along with the facilitator and now, when I actually use these tools, I have these amazing resources to refer back to.
When I returned to work after the conference, I immediately began using the tools and skills presented in the workshop.  I am excited to continue learning more, so I'll be keeping my eyes out for another Library Carpentry workshop, perhaps a level two for those of us looking to go a step further.
~~~~~~~~~~~~~~~~~~~~~~~~~~~~~~~~~~~~~~~~~~~~~~~~
For more about Library Carpentry or other upcoming events, please visit the NNLM NER website, or contact anyone in the NNLM NER office.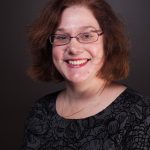 ABOUT karencoghlan
Email author View all posts by karencoghlan
Leave a Reply