Community Outreach to Hope and Recovery
Posted by Susan Halpin on December 3rd, 2018 Posted in: Funded Project

---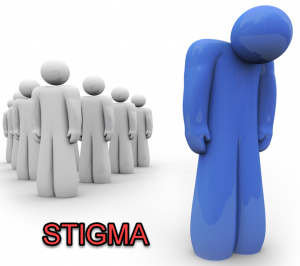 The following blog post was written by Romeo Marquis, a recent recipient of NNLM NER grant funding. Romeo shares the work he and his team are doing with an interfaith ministry providing hope and recovery support for addiction to the Worcester, MA community.
The mission of Community Outreach to Hope and Recovery is to provide education, resources and referrals to families with loved ones in various addictions and to do so within a faith-driven environment. In November of 2016, Blessed Sacrament Church conducted an open forum for parishioners to identify the stigma associated with substance use disorder. As a result of that event, parishioners asked where they could get more information to help some of their loved ones suffering from addiction. "Where can we learn more, and where can we get help?"
Outreach ministries have long been a priority at Blessed Sacrament Church, so applying for a grant from NLM/NER seemed like a logical approach. We applied for a community outreach grant in hope of reaching out to the greater Worcester interfaith community, recognizing that addiction affects all faiths and that the need for a strong faith component is essential to recovery. Our grant application also included the need to provide relevant technologies helpful in reaching out in ways not possible in traditional group meetings.
Upon receipt of financial support from NLM/NER, we began to develop an online resource using Microsoft's OneNote Notebook. The intent of the notebook is to provide a one-stop place for viewers to get information about the disease of Substance Use Disorder and support services available within the greater Worcester community.
As with traditional notebooks, different sections (tabs) arranged by topic include multiple pages. The notebook continues to grow in content and will continue to grow throughout the grant period and beyond. Various community agencies have their own page in the notebook. The notebook is available to any person with internet access on any device – computer, tablet or smart phone.
In addition to the online notebook, group informational and sharing meetings are held. Specific topics are presented by key persons from community service agencies that provide addiction related services. These meetings are promoted through the greater Worcester interfaith community.
Recognizing that some families might not necessarily have the technological resources to gain access to the online notebook, the grant also provides funding for three laptops and two monitors. These purchases enable us to establish internet stations in the education center at Blessed Sacrament Church. In addition, two of the laptops are streaming laptops with carrying cases. These can be brought to other locations as need, including neighborhood groups and private homes where our online resource collection can be shared and discussed.
The first interfaith prayer service associated with our growing resource bank and group meetings is planned for Tuesday, December 11. Speakers will be included from the Christian, Jewish and Muslim faith communities. Most would agree that faith is an essential element of recovery. Our interfaith approach is based on the similarities of Judaism, Christianity and Islam rather than on their differences. All three faiths emanate from the same origin of monotheism. This interfaith approach enables collaboration in new ways as we work together to address the opioid epidemic and other forms of addiction.
This approach would not have been possible without the support of our grant from NLM/NER and the ongoing support of their staff. Questions are answered promptly. Online resources are always available. More than providing financial support, NNLM NER becomes a partner.
Our online notebook is available to all and can be viewed at https://tinyurl.com/y9rteev7.  In addition to the online notebook and group presentations and support sessions, we also have an extensive email list to inform our friends of new developments. Our interfaith community continues to grow. We fully expect to extend this process even after the grant funding period expires. All are welcome – faith communities, support agencies, small groups and individuals. For questions and comments, please contact Rmarquis48@outlook.com or 978-606-7023 (voice/text.)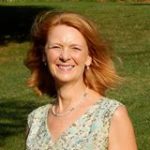 ABOUT Susan Halpin
I am a former health and wellness educator who joined the NNLM NER in August of 2016, Excited to be promoting the excellent resources developed by the NLM and to provide training for anyone who would like to access the free and trusted information the NLM offers.
Email author View all posts by Susan Halpin