Biomedical and Health Research Data Management Professional Development Scholarship
Posted by karencoghlan on April 30th, 2019 Posted in: Blog
Tags: Data, data_science, eScience, science librarians
---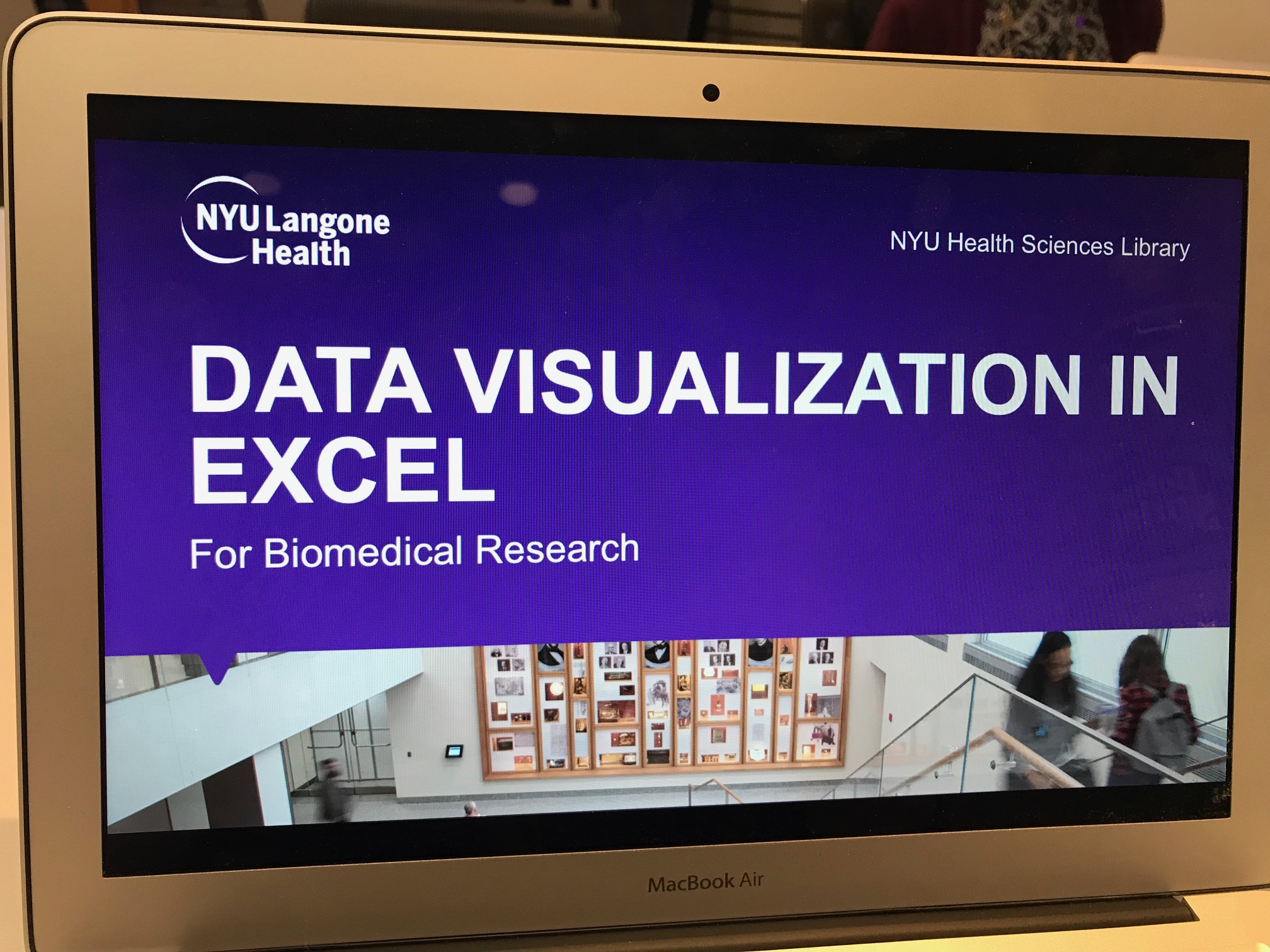 This is the first blog post in a series authored by several individuals who received professional development scholarships for completing the Biomedical and Health Research Data Management Training for Librarians. In this installment, a scholarship recipient, Jennifer Chaput, describes her professional development opportunity in data science.  For more posts about resources from this funding opportunity and views from other scholarship recipients please keep watch in the upcoming weeks.
~~~~~~~~~~~~~~~~~~~~~~~~~~~~~~~~~~~~~~~
Jennifer Chaput – STEM Librarian
In 2018, I participated in the National Network of Librarians of Medicine (NNLM) course "Biomedical and Health Research Data Management Training for Librarians". This year the NNLM made available a training grant for members of that class cohort to pursue additional professional development. I received funding from this grant for a site visit with my course mentor at the NYU Health Sciences Library in New York City.
Along with three other members of my class cohort, I spent two days in March 2019 meeting with the NYU Health Sciences librarians, observing classes, meeting the NYU main campus Data Services team, and attending a symposium on data rigor and reproducibility at Columbia University.
The main portion of our site visit involved discussions with the NYU Health Sciences librarians to talk about their work and get perspectives and suggestions on how to offer successful research data programming and classes. For me, the most useful discussions were the ones on assessment of programming and on active learning ideas. We also discussed how to create a presence for data services at our institutions. Continued small steps and continually putting yourself out there in any way possible are the most important takeaways. These small steps will lead to more opportunities and connections over time, and though the pace may seem slow, looking back will allow you to see how your program has grown. I can see this myself in how much our program has grown in the year since I took the RDM 101 course, and I am looking forward to expanding more using the new ideas gained from this visit.
Our group also observed two classes taught by the librarians. In "Data Visualization in Excel for Biomedical Research", we participated in the class as learners and came away with new tricks and tools in Excel to simply but effectively visualize data. This type of information is something that any researcher (or librarian!) can use and I look forward to incorporating this material into my work. We also observed a Research Data Management 101 workshop for first-year PhD students. Educating graduate students and early-career researchers on best practices for data management is essential to improving research data rigor and reproducibility and making data more open and accessible. I have been teaching a version of this workshop at my own institution and I got some helpful tips and updates of the material.
We also met with the main NYU campus Data Services team after a beautiful spring afternoon walk through some of New York City's parks. It was interesting to see perspectives on how such a large institution manages their data services program. My institution has a much smaller data program and it was helpful to see how research data services could be scaled. It was also useful to see how they have integrated data services through the entire campus and include the humanities departments, not just STEM as is often a typical focus for RDM services.
The last day of the trip we attended "A University Symposium: Promoting Credibility, Reproducibility and Integrity in Research" at Columbia University. I greatly enjoyed hearing about the perspectives of the journal editors on the other side of the practice that I prepare researchers for during the session on "Journal Editor Perspectives on Rigor and Transparency".  I also enjoyed the opening talk on "Recognizing Influences and Biases in Research" by Dr. Brian Nosek, which was engaging and interactive, and which helped us learn how our brain processes what we see and how difficult it can be to overcome what our brains are telling us.
The research data related training opportunities that have been provided by the NNLM National Training Office have been invaluable in my education and training as a data librarian, and in developing the research data management services at my library. I highly encourage anyone interested in further training to investigate the RDM courses and opportunities offered by the NNLM. My thanks to them for this continued education grant, and to our hosts at the NYU Health Sciences Library for a great trip!
~~~~~~~~~~~~~~~~~~~~~~~~~~~~~~~~~~~~~~~~~~~~~~~~
For more about data science or other upcoming events, please visit the NNLM Data Driven Discovery Website and the  NNLM NER website, or contact anyone in the NNLM NER office.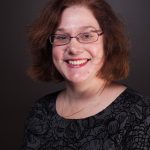 ABOUT karencoghlan
Email author View all posts by karencoghlan