Answers to Your Questions: DOCLINE, PubMed and EFTS
Posted by Margot M on October 11th, 2019 Posted in: Communities of Interest
Tags: hospital librarians, National Library of Medicine, professional development
---
Just over two months ago, twenty-eight librarians gathered at UMass Medical School for our One-Day Summer Session for New England Region hospital librarians.
In the morning, we discussed National Library of Medicine changes to DOCLINE, LinkOut, PubMed and the elimination of LoansomeDoc, as well as the upcoming EFTS transition from UConn Health to the Medical Library Association. We took a long look at the impacts on document delivery services in hospital libraries.
In the afternoon, Michelle Bass, PhD, MSI, AHIP, lead a discussion about Impostor Phenomenon among health sciences librarians, Michelle is Manager of Research and Instruction at Countway Library, Harvard Medical School. She facilitated a brainstorming exercise on ways to cope with this phenomenon.
Participants enjoyed the entire day. They especially commented on the opportunity to catch up with colleagues, and to learn new tips and tricks from one another.
Updates on NLM Changes
During our morning discussion, several questions were raised. We have updates!
DOCLINE
Q: I heard a rumor that only e-journals will be listed in any library holdings [in DOCLINE and LinkOut] beginning in 2020. Is that true?
A: LinkOut will be e-journal only for the forseeable future. There are no plans to ONLY include e-journals in DOCLINE. We are however planning to enhance DOCLINE in ways that make e-journals easier to access.
Q: DOCLINE used to say (basically) "hey, your library reports owning this title/issue, are you sure you want to request it?" This was very helpful. Will this feature be added to the new DOCLINE?
A: The 'you own this' alert during borrowing is one of the features listed on the DOCLINE user feedback page as high priority for users that we heard about after the launch of DOCLINE 6.  Since then, we have added half of alerts mentioned and 'in your holdings' is slated to return, but is not yet on the development schedule.
Q: Several hospital librarians are frustrated with ordering book chapters and NLM books through DOCLINE. One of these librarians left a note: We need UID requesting for NLM book collections specifically. Could you give me information that I can share?
A: Although Book and Book chapter requests do not route 'automatically' because there are only serial holdings in DOCLINE, previously you could 'automatically' populate your request with all of a Book's bibliographic information by inputting a Unique ID, whether NLM UI or an ISBN.  Because DOCLINE 6 manual ordering does allow book ordering, and because 98% of requests are for articles, UI ordering for books was not part of the DOCLINE redesign initial release.  Development plans do include improved book ordering in the future.
Q: One of our librarians left a note: We cannot send PubMed search results to "order to" DOCLINE. Not sure if this is a comment about a new change, or a request for an upgrade. Could you give me information that I can share with our hospital librarians?
A: This feature is not currently available in DOCLINE. It is also not currently on our development schedule. This feature existed in the previous version of DOCLINE. As PubMed is currently undergoing a redesign, we are waiting until the redesign is complete before we develop new integrations with the PubMed system.
Q: When will we be able to submit multiple PMIDs in DOCLINE?
A: Now available! Please check the DOCLINE blog for more updates.
PubMed 
Q: Do you know when the training handouts will be updated to reflect the new version of PubMed?
A. We now have slides for your use! Here is the link for slides introducing new users to PubMed.
Q: I am hearing a concern that the new interface will be a difficult transition for older, experienced users of PubMed (clinicians–doctors at hospitals). Are you doing usability testing with older people?
A: PubMed Labs is under active development, and features will be introduced and updated on a regular basis as we continue to enhance the system. We are continuing to prioritize features based on user research, including usability testing and feedback from users. The Labs usability testing has been and will continue to be wide-ranging. We endeavor to talk to as many users as possible [including older users familiar with the PubMed interface].
EFTS
Q: Will Medical Library Association membership be required when EFTS transitions to be a service hosted by MLA?
A: No, MLA membership will not be required. Please check the MLA blog post for more information.
Please let us know if you have a question that we did not answer. We are happy to investigate for you.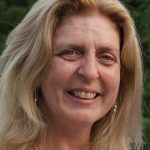 ABOUT Margot M
Email author View all posts by Margot M