Yale University Librarians on Serving Nursing and Allied Health Care Professionals
Posted by Margot M on January 8th, 2020 Posted in: Webinars
Tags: hospital librarians, National Library of Medicine, nursing
---
On Tue, Dec 10, 2019, NNLM NER hosted two Yale University librarians in a webinar addressing the health information needs of nursing and allied health care professionals. The webinar was part of our NER Hospital Librarians series.
This educational series provides professional development opportunities for hospital librarians in the New England Region. Topics are determined by our Hospital Libraries Advisory Group. Previous webinars include: Advanced MeSH; Business of Healthcare; DOCLINE Update; Dietary Supplement Label Database; Librarians Supporting Nursing Education and Scholarship; LinkOut for Libraries and What is RA21. Webinars are scheduled for one hour and are recorded for future viewing.
Each webinar highlights a topic of concern to hospital librarians. In December, the focus was on answering nursing and allied health care questions using National Library of Medicine resources. Hospital librarians in New England are reporting steady, or increasing, requests for assistance from nurses and allied health care professionals. For this webinar, we contacted Janene Batten, well-known in the New England Region for her work with nurses, and her colleague Alexandria Brackett. As a clinical librarian, Alexandria brings valuable insights for our target audience.
The webinar began with introduction of a case study. Janene and Alexandria demonstrated the use of National Library of Medicine resources with time-saving search strategies. Cognizant of the upcoming "new" PubMed, both librarians incorporated relevant screenshots and searching tips for managing the transition away from Legacy PubMed. The webinar covered using MedlinePlus and the LactMed database as well.
Webinar attendees gave high marks to Janene Batten and Alexandria Brackett:
Instructors were both well prepared and switched sections with each other smoothly.
I appreciated the opportunities throughout the session to ask questions.
Very well prepared instructors; flow of presentation extremely easy to follow!
The instructors were thorough, but didn't waste time. A good balance.
Both were knowledgeable, excellent speakers. The topic and examples flowed well. 
Good job. I'm glad I attended.
Liked the scenario idea and how to use the resources to find relevant info.
Recording Available on YouTube
If you did not attend the live webinar, or if you want to review search strategies, the recording is available on the National Network of Libraries of Medicine YouTube channel. Or, play below!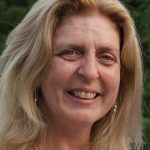 ABOUT Margot M
Email author View all posts by Margot M