Are Patient – Doctor Conversations Stressful for You?
Posted by Susan Halpin on June 6th, 2017 Posted in: Blog

---
Do you find that after your doctor appointment is over and you are going over the conversation in your mind, you feel confused? There is a well-known quote by George Bernard Shaw about communication. "The single biggest problem in communication is the illusion that it occurred." If you are interested in learning some effective communication strategies that could help make your next  appointment less stressful, read on…
Recently, I attended the  Medical Librarians Association conference in Seattle.  I was introduced to a new NNLM program,  called Engage for Health. This program is packaged as a turn-key tool or resource that any organization can share with its members, whether the members are older adults that gather at the senior center or they are high school students attending their required health classes. Engage for Health is a free, community education program designed to alleviate stress and increase patient care satisfaction by teaching the patient how to take a more active role in the doctor visit by learning some best practices for improved communication.
This training is brief, it takes just about an hour. Everything needed to present the program to a group is available online and is free to any organization. What you do need to acquire some new communication techniques is a health care professional and an additional person willing to be a patient so that a  simulated role-play activity can be demonstrated.
The following are examples of the tips that the program suggests:
    Take a friend or family member with you
    Make sure you understand what your doctor or nurse says by repeating back what you heard
    Write things down before and during your visit; this will help you determine any questions
    Ask questions, such as, "What is this test for? Why do I need this treatment? How often do I need     to take that medication?"
The tips seem like they are simple enough to put into practice without being involved in an hour-long program, however, participating in the full program is strongly suggested.  The presentation slides, brief videos, and  the role play activity will give you the confidence to implement Engage in Health with eased during your next appointment.
The 'Engage for Health' program is now available for libraries, community and faith based agencies, health care providers and high schools to offer in their communities. These are the materials you have access to so that you can use this program:
Presentation slides complete with speaker notes
Role Play activity
Post Evaluation along with Instructions
Promotional Poster
The Engage for Health logo in .png and .jpg format
If you are interested in offering this program, please feel free to use the materials located through this link
https://nnlm.gov/mar/guides/engageforhealth.
You can contact NNLM MAR for assistance
NNLM encourages you to offer this program, use the evaluation materials, and let us know about the success of your 'Engage for Health' program.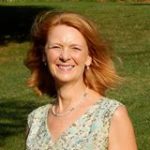 ABOUT Susan Halpin
I am a former health and wellness educator who joined the NNLM NER in August of 2016, Excited to be promoting the excellent resources developed by the NLM and to provide training for anyone who would like to access the free and trusted information the NLM offers.
Email author View all posts by Susan Halpin
Leave a Reply