Stop Lyme! Nahant Public Library's Statewide Project
Posted by Margot M on September 6th, 2017 Posted in: Funded Project
Tags: Lyme disease, public libraries
---
This post is part of a series on NNLM NER's funded projects. 
In FY2016-2017, NNLM NER funded Nahant Public Library (MA)'s project STOP LYME! Information for Tick-Borne Disease Identification, Prevention and Patient Care. The goal of the project was twofold: (1) to disseminate authoritative information about Lyme and other tick-borne diseases using a wide variety of formats; and (2) to demonstrate that libraries can assist the Commonwealth of Massachusetts in distributing state information to the public.
Knowing that individuals using public libraries have diverse preferences in formats, Nahant Public Library produced a loose-leaf binder to either circulate or be kept at the reference desk; purchased ebooks to be made available through the Massachusetts eBook Collection ; updated a digital repository of quality information on Lyme and other tick-borne diseases; and hosted an information panel on identification, prevention and treatment of Lyme disease.
Massachusetts public librarians responded strongly to the opportunity to receive a binder of reproducible information on tick-borne diseases as a result of this project. Of 370 public libraries, 130 (35%) unique locations requested a binder, either for their circulating collection or as a reference item.
Looking It Up at the Public Library
At the end of the summer, I took advantage of this publicly available resource. After a weekend of gardening and walking in the woods, I discovered a red welt on my leg but no tick. After 24 hours, the welt expanded to a pale pink rash about 2 inches in diameter. I saw my nurse practitioner. That's when I discovered the imprecise nature of treating potential Lyme disease. There was no tick, but if it was a tick bite… I'd had the bite for more than 72 hours. I had no fever, but I lived in a location with a high incidence of Lyme disease. My nurse practitioner opted for the prophylaxis dose of doxycycline, most likely to appease my concern about future chronic disease rather than evidence-based medicine. The problem is that we do not know enough about Lyme disease for anyone to feel 100% confident about any decision. I do feel confident that I located the best available knowledge at my public library.
In the STOP LYME! binder, I found these articles to be most useful:
Wormser GP, et al. The clinical assessment, treatment, and prevention of lyme disease,
human granulocytic anaplasmosis, and babesiosis: clinical practice guidelines by
the Infectious Diseases Society of America. Clin Infect Dis. 2006 Nov
1;43(9):1089-134. Epub 2006 Oct 2. Erratum in: Clin Infect Dis. 2007 Oct
1;45(7):941. PubMed PMID: 17029130. https://www.ncbi.nlm.nih.gov/pubmed/17029130 
Cameron DJ, et al. Evidence assessments and guideline
recommendations in Lyme disease: the clinical management of known tick bites,
erythema migrans rashes and persistent disease. Expert Rev Anti Infect Ther. 2014
Sep;12(9):1103-35. doi: 10.1586/14787210.2014.940900. Epub 2014 Jul 30. Review.
PubMed PMID: 25077519; PubMed Central PMCID: PMC4196523. https://www.ncbi.nlm.nih.gov/pubmed/25077519 
NNLM NER supports short-term outreach projects to promote quality health information in collaboration with local community organizations.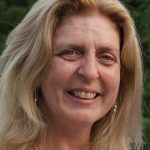 ABOUT Margot M
Email author View all posts by Margot M
Leave a Reply