How PubMed Works: Getting the Most Out of PubMed
Posted by Kathy Downing on December 27th, 2022 Posted in: Blog, NNLM, NNLM Class, PHDL Resources

---

The Network of the National Library of Medicine (NNLM) will be holding a series of classes on 'How PubMed Works' in March.  The 4 classes in the series cover:  an overview on searching by author, subject and advance search, how and why publications are selected for inclusion in PubMed, exploration on MESH vocabulary and the inner workings of how automated mapping terms are used.  Classes are online and 90 minutes long.
| | | |
| --- | --- | --- |
| How PubMed Works: Introduction | March 2, 2023 | Introduction class provides overviews about finding articles by a specific author and articles on a specific subject. The class also explores the Advanced Search Builder and Search History. |
| How PubMed Works: Selection | March 9, 2023 | This class covers issues and concerns surrounding the current publishing landscape; the selection criteria for the different components of the PubMed database and NLM responsibilities and practices in collecting and providing access to the biomedical literature. |
| How PubMed Works: MeSH | March 16, 2023 | This 90-minute class explores the vocabulary underlying the functionality of the PubMed database. |
| How PubMed Works: ATM | March 23, 2023 | Class on PubMed's Automatic Term Mapping (ATM) feature looks at the inner workings of the 3 translation tables used to map your search terms and looks in-depth at Search Details. |
Click on the link in the table above to find out more about specific classes and to register.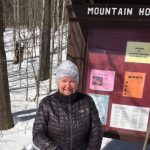 ABOUT Kathy Downing
Kathy Downing is the Public Health Digital Library Coordinator for the NNLM Public Health Coordination Office.
Email author View all posts by Kathy Downing