My NCBI Login Process Continues to Evolve
Posted by Kathy Downing on September 1st, 2021 Posted in: Announcements, Blog, NNLM, PHDL Resources

---

PubMed's NCBI login process continues to change.  Recently a password wizard was  added to the PubMed's NCBI login process to encourage existing users to change their login.
Background:
NCBI will be transitioning all logins to federated account credentials.  NCBI-managed credentials are the username and password you set at NCBI — these will be going away. Federated account credentials are those set through eRA Commons, Google, or a university or institutional point of access.  NIH, NLM, and NCBI have determined that making this change will increase the security of accounts.
Timeline:
June 22, 2021: Ability to create native accounts disabled.
July 6, 2021: Password retirement wizard available as opt-in.
Late Summer 2021: Wizard becomes opt-out and will pop up a message for accounts with active NCBI passwords that gives the option to redirect to the wizard.
Late Fall 2021: Wizard becomes mandatory.  You will not be able to access your account until you retire your password
June 2022: All remaining active passwords retired and  access to any My NCBI accounts without a linked 3rd-party login will require going through an access recovery process.
What to do next:
If you only have NCBI-managed credentials and you don't currently use a federated login, you can get a head start on this transition by doing the following now:
Use the password wizard to change your password or
Login to NCBI the way you usually do.
Click on your username in the top bar to load your NCBI Account Settings page.
If your Settings page looks like Figure 1, where you have a "Native NCBI Account" username and password and have no linked accounts, then you will need to add a linked account.
To add a linked account, click the "Change" button under Linked Accounts.
You may choose several options for a linked account including the following:
Google
University/institutional
login.gov
Please visit the NCBI website for more information or email us if you are having trouble updating your password or have questions.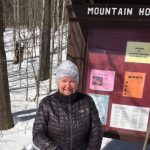 ABOUT Kathy Downing
Kathy Downing is the Public Health Digital Library Coordinator for the NNLM Public Health Coordination Office.
Email author View all posts by Kathy Downing