NEW Public Health Digital Library website!
Posted by Kathy Downing on July 22nd, 2020 Posted in: Announcements, Blog, How To, PHDL Resources

---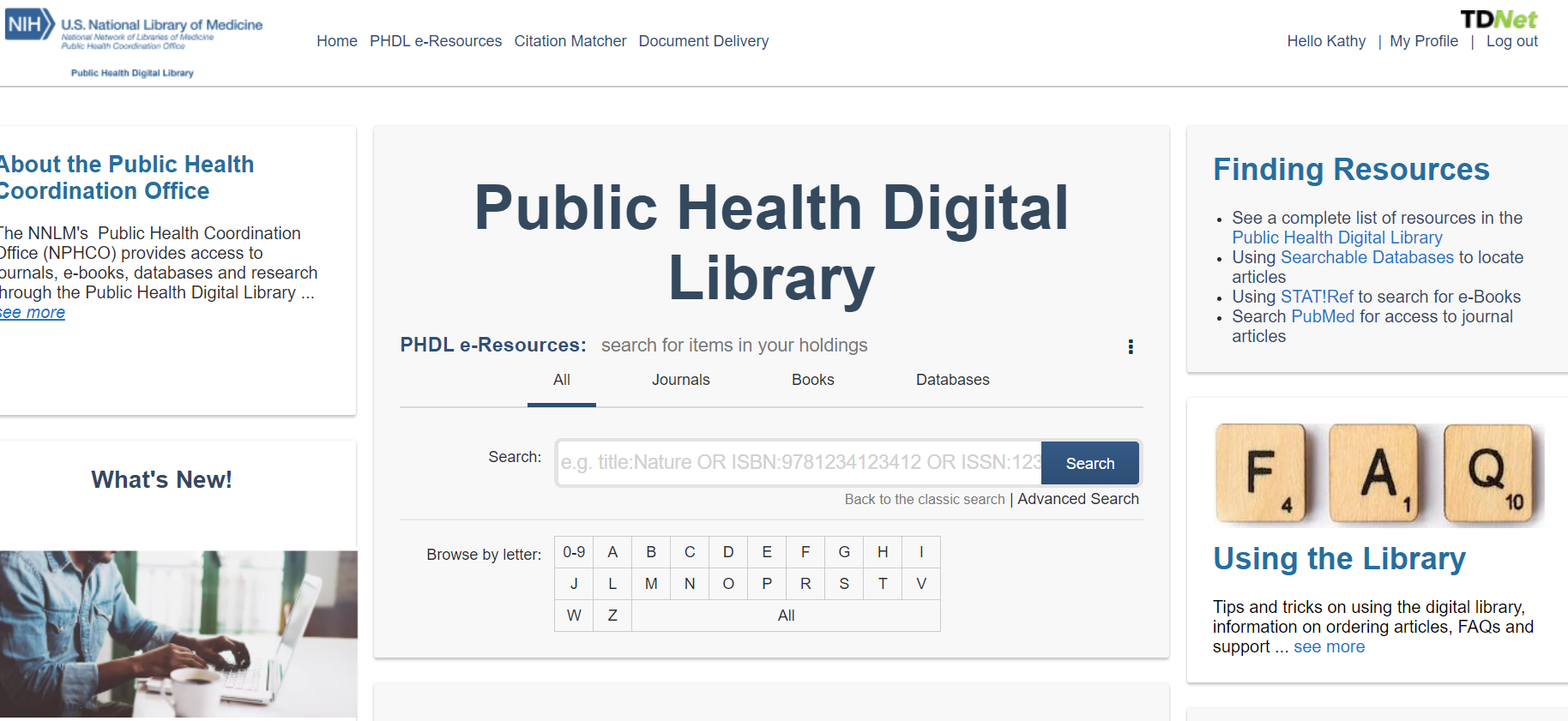 NPHCO is pleased to announce a new version of the Public Health Digital Library website.  The new version of the  PHDL has features that make the site easier to use and maintain:
New PHDL is hosted by NPHCO and can be accessed inside or outside your office

Site can still be accessed directly from your public health department.  No need to login,  just go to the url and you will have direct access
Remote access has been added to the site!  New site can be accessd from outside your office by creating a login.  Contact your department's PHDL coordinator for more information or contact us at phdl@umassmed.edu

Always the most up-to-date list of PHDL resources!  NPHCO keeps the PHDL's list of databases, journals and ebooks up-to-date so you do not have to.
Learn about new resources – New and topical resources will be regularly featured on the website along with popular searches and alerts about new content.
Order articles directly from your Partner Library – Article requests will be sent directly to your Partner Library via email or ILL form.  No need to use the Partner Library look up sheet to request an article.
Educational and training opportunities – Link directly to classes and trainings presented by the NPHCO and the NNLM.  Many NNLM classes qualify for Community Health Education Specialist (CHES) credit and are available online.
Link to improved help pages!
Coming soon!  Subject guides organized by public health and research related topics.  Whether you need a curated list of resources related to a Public Health topic, a copyright refresher, or information on professional groups: subject guides can help you quickly locate information.
Questions?   Contact us for more information at phdl@umassmed.edu
ABOUT Kathy Downing
Kathy Downing is the Public Health Digital Library Coordinator for the NNLM Public Health Coordination Office.
Email author View all posts by Kathy Downing