New Resources Added to the Public Health Digital Library eBook Collection
Posted by Kathy Downing on April 10th, 2023 Posted in: Blog, PHDL Resources, Public Health

---
The Public Health Digital Library is please to announce new resources from STAT!Ref, our eBook provider.
Now you can access our STAT!Ref subscription using the STAT!Ref Mobile APP.  The MobileAPP provides:
Cross-search hundreds of fully-interactive resources, including full text information from a variety of top healthcare publishers and societies
Use evidence-based STAT!Ref clinical decision tools when and where they are needed, at the point-of-care.
Access multimedia content including videos and images that are completed optimized for quick accessability.
New eBooks from STAT!Ref that have been added to the PHDL recently:
REDBOOK ONLINE OUTBREAKS (2023)
Red Book Online Outbreaks from the American Academy of Pediatrics are summaries and resource links for current infectious disease outbreaks. Red Book Online Outbreaks focuses on outbreaks that affect the pediatric population and that have been identified in multiple U.S. states; other outbreak types may be covered occasionally as situations warrant.  Outbreak notices are updated weekly and include Background information, Clinical Guidance, Reporting, and Resources.
AHFS Patient Medication Information (2023)
AHFS Patient Medication Information (PMI), is the trusted, independent resource that is the backbone of the consumer drug information of many popular websites. It is the core medication information in the National Library of Medicine's (NLM's) publicly accessible Medline Plus website and in its Medline Plus Connect service, and also is the featured patient medication link from Daily Med and from the Consumer portion of FDA's website. AHFS PMI is a recognized standard for patient drug information.
Drug Shortages Database (2023)
ASHP's Drug Shortages database is the most widely recognized leading source of evidence-based drug shortage information for clinicians, consumers, and health policy leaders.
STAT!Ref is the main source of the 70 plus eBooks in the PHDL collection.  Users can see a complete list of eBooks by searching the Library eResources under the Books category.   Or get started by checking out this year's most viewed eBooks in the Public Health Digital Library:
AORN Guidelines for Perioperative Practice – 2022 Edition
Red Book: 2021-2024 Report of the Committee on Infectious Diseases – 32nd Ed. (2021)
Clinical Microbiology Procedures Handbook – 4th Ed. (2016)
Lippincott Nursing Procedures – 9th Ed. (2023)
Lippincott Manual of Nursing Practice – 11th Ed. (2019)
Joint Commission, The: The Source  (2022-2003)
Oxford Textbook of Medicine – 6th Ed. (2020)
Essentials of Epidemiology in Public Health – 4th Ed. (2020)
Occupational and Environmental Health: Recognizing and Preventing Disease and Injury – 7th Ed. (2018)
Evidence-Based Public Health – 3rd Ed. (2018)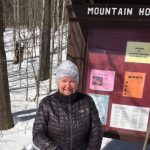 ABOUT Kathy Downing
Kathy Downing is the Public Health Digital Library Coordinator for the NNLM Public Health Coordination Office.
Email author View all posts by Kathy Downing