PHDL Training for you and your Colleagues
Posted by Cecilia Vernes on September 8th, 2021 Posted in: Announcements, Education and Outreach, How To, PHDL Resources, Public Health

---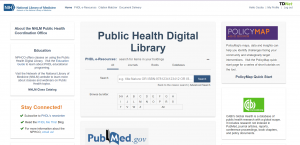 Next week we will have the first of many training classes covering how to access and use the PHDL. This session will be offered several times a month as many new organizations have joined our program and are getting onboarded. To register please see: Getting Started with the PHDL.
The session will cover the basics of accessing the PHDL.  Searches using the PubMed widget will be demonstrated and you will see how to access full-text articles from the citations found. You will also get a glimpse at the many proprietary databases including STAT!Ref, PolicyMap, CABI Global Health, and the Cochrane Library.
More sessions will be open for registration later this month and throughout the year.  We also plan to host a monthly training covering a different database each month. For September, we will be focusing on the platform STAT!Ref, which holds the dozens of e-books and reports in the PHDL collection.  Please consult this blog later in the month for details about the scheduled class and how to register.
Below are detailed instructions and more information about how to set up a single sign-on account and, if you want, a My NCBI account to personalize your experience using PubMed.
How to access the new PHDLwebsite v2 Jan 2021

Why_My_NCBI_Slides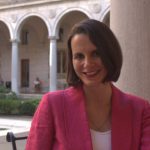 ABOUT Cecilia Vernes
Email author View all posts by Cecilia Vernes