Public Health Digital Library: 2021-2022 Updates
Posted by Kathy Downing on June 15th, 2021 Posted in: Announcements, Blog, PHDL Resources

---
Welcome!   NPHCO is pleased to announce updates to the Public Health Digital Library collection for the 2021 – 2022 year.
New Journals:
JAMA Health Forum
American Journal of Health Economics
New e-books:
Essentials of Anatomy & Physiology
AHSF Patient Medication Information
ASHP Drug Shortages
Merck Manual Consumer Edition
Thomson Reuters Medical News Alerts: Public Health
Databases:
Over the past year, there have been a number of changes to our collection of databases.  PubChem, published by National Center for Biotechnology Information (NCBI), the CDC's Emergency Preparedness and Response and NLM's Public Health Emergency and Clinical Info.HIV.gov have been added to the collection.
We continue to subscribe to multiple databases including:
CABI's Global Health
Policy Map
Cochrane Database of  Systematic Reviews
Clinical and Library Standards Institute (CLSI)
In an effort to improve resources and make information easier to find, the NLM has sunset 3 databases that were in our collection:  AIDSource, DisasterLit, and HealthReach.   DisasterLit is available but is no longer being updated except for COVID related entries.  The multi-lingual resources in HealthReach can now be found in Medline Plus when appropriate.
The PHDL is a subscription based public health resource for state and local level public health departments.  Reach out to NPHCO to find out more about subscribing at phdl@umassmed.edu.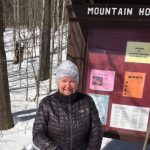 ABOUT Kathy Downing
Kathy Downing is the Public Health Digital Library Coordinator for the NNLM Public Health Coordination Office.
Email author View all posts by Kathy Downing