Update on Dental Care for People with HIV, Substance Use Disorders, and Trauma Informed Care
Posted by Kathy Downing on September 7th, 2022 Posted in: Announcements, Blog, Dental care, HIV, HIV, Public Health

---
The workshop,  "Update on Dental Care for People with HIV, Substance Use Disorders, and Trauma Informed Care" is co-sponsored by the American Public Health Association (APHA) Oral Health Section and HIVDENT.  It will be held at the Boston Convention Center*, Room 210A, 415 Summer Street, Boston, MA 02210 on November 5, 2022 1:00 – 4:00 pm ET.   Admission to the workshop is free and is open to the public.
The workshop is an inter-professional program featuring nationally recognized speakers in substance use disorders (SUD), treatment as prevention for people with HIV, trauma informed care, and their practical applications for oral health providers.
SPEAKERS:
Kenneth Mayer, MD
Joe Wright, MD
Tara Prasad, DMD
Jill York, DDS
Some of the topics that will be discussed at this event:
Behavioral Prevention
Pre-exposure prophylaxis (PrEP)
U=U/treatment as prevention
Basic science
Medication-assisted therapy for substance use disorders (i.e. buprenorphine, methadone, and/or naltrexone)
Oral health
Substance use disorders
Opioid use disorder
Stigma or discrimination
Team-based care (i.e. interprofessional training)
Dental continuing education credits will be available (credits pending).
Please visit the New England Aids Education and Training Center Event listing to register and for directions to the workshop.
*This event is open to the public, including those not registered for the APHA Annual Meeting.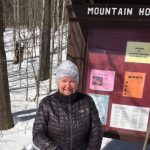 ABOUT Kathy Downing
Kathy Downing is the Public Health Digital Library Coordinator for the NNLM Public Health Coordination Office.
Email author View all posts by Kathy Downing