Comics and Medicine: A FREE Librarian Brown-Bag Session!
Posted by Carolyn Martin on May 19th, 2017 Posted in: Health Literacy/Consumer Health, News From NNLM PNR, Public Health, Public Libraries, Training & Education

---
One of the more exciting recent trends in communicating about health care and medicine is that of "graphic medicine".  As Dr. Ian Williams, who coined the phrase, writes:
"It has long been known that comics are "not just for kids"… comics and graphic novels [can] be used as a resource for health professionals, playing a valuable role in:
Reflecting or changing cultural perceptions of medicine
Relating the subjective patient/carer/provider experience
Enabling discussion of difficult subjects
Helping other sufferers or carers
Want to learn more?  Come join us at the Comics and Medicine 2017 Librarian Brown-Bag Session!   It's free, and you'll get to hear from MK Czerwiec, a nurse who "uses comics to help her contemplate the complexities of illness and caregiving", and the NNLM's own Matthew Noe, the New England Region's graphic medicine specialist (for background on the topic in general, listen to his webinar, "Introduction to Graphic Medicine", here).  It should be a fun time, and you'll leave with ideas for kickstarting, or further developing, Graphic Medicine at your own library!
The session is from 12:30-2 pm at The Seattle Public Library's downtown location (1000 Fourth Avenue in Seattle), on Saturday June 17th, in room 2 on the fourth floor.  And, if you find yourself REALLY intrigued by all this, consider attending the full Comics and Medicine conference.  There are free morning sessions before the Brown-Bag, on both "Comics and Health Literacy" and "Comics as Access", and many more talks available for paid registrants.
Feel free to contact Ann Glusker at glusker@uw.edu with questions—we hope to see you there!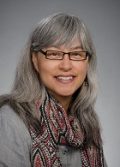 ABOUT Carolyn Martin
Carolyn Martin is the Consumer Health Coordinator for the NNLM Pacific Northwest Region. She works with various libraries and community organizations to increase health literacy in their communities.
Email author Visit author's website View all posts by Carolyn Martin