Consumer Health Minute: Rural Health
Posted by Carolyn Martin on November 2nd, 2020 Posted in: Health Literacy/Consumer Health, Health Observances, Public Libraries
Tags: consumer health, National Health Observances, rural health
---
According to the Census Bureau, about 60 million people live in rural America. That's about 1 in 5 people.  Of the eight regions of the Network of the National Library of Medicine (NNLM),  the Pacific Northwest Region encompasses the largest land mass but with the smallest population. A large percentage of the region is designated as frontier.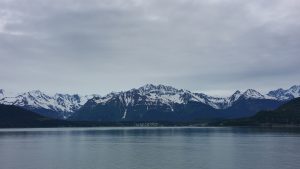 How do you know if your area is considered rural? Defining rural can be complex and takes into consideration a number of factors. One of the best places to help know if your location is considered rural is to visit the Rural Health Information Hub's Am I Rural? Tool.
November 19 is National Rural Health Day, a day to celebrate the "Power of Rural". The National Organization of State Offices of Rural Health (NOSORH) designates the third Thursday of November as a day to highlight the unique health challenges faced by those in rural areas and to celebrate the resilience of rural communities and recognize the efforts of healthcare work force. Learn more about this health observance and how you can participate by visiting the NOSORH rural health web page.
NNLM offers a free class, Rural Health Resources to learn more about rural health, it's challenges, and provide resources to better serve those in the rural areas of your community. A one hour session is scheduled for November 19 starting at 11:00 a.m. PT. Learn more about the class and register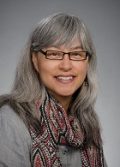 ABOUT Carolyn Martin
Carolyn Martin is the Consumer Health Coordinator for the NNLM Pacific Northwest Region. She works with various libraries and community organizations to increase health literacy in their communities.
Email author Visit author's website View all posts by Carolyn Martin