Consumer Health Minute: What's New "About MedlinePlus"
Posted by Carolyn Martin on December 9th, 2019 Posted in: Health Literacy/Consumer Health, News from NLM, News from NNLM
Tags: consumer health, MedlinePlus
---
As many of you know, MedlinePlus is the comprehensive consumer health information resource from the National Library of Medicine. It made its debut in 1998 with 22 health topics and had 116,000 hits by the end of its first month.  Take a look at more recent statistics:
In 2018, 277 million users viewed MedlinePlus more than 700 million times
Information sourced from over 1,600 selected organizations
40,000 links to authoritative health information in English
18,000 links to authoritative health information in Spanish
Links to resources in more than 60 languages (documents, audio, video)
MedlinePlus has gone through a number of changes over the years. Recently, its "About MedlinePlus" web page has been expanded and updated to help librarians, community organizations, health professionals, and the public to be more knowledgeable about the resource and better utilize it. Highlights include:
MedlinePlus is a reliable health resource to provide quality health information to your patrons, your patients, and the communities you serve. The new "About MedlinePlus" provides the additional information you need to know this is an authoritative and trusted online resource.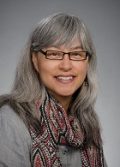 ABOUT Carolyn Martin
Carolyn Martin is the Consumer Health Coordinator for the NNLM Pacific Northwest Region. She works with various libraries and community organizations to increase health literacy in their communities.
Email author Visit author's website View all posts by Carolyn Martin