Coronavirus Information
Posted by Carolyn Martin on January 27th, 2020 Posted in: Emergency Preparedness, Health Literacy/Consumer Health, News from NLM, Public Health
Tags: disease outbreak, emergency preparedness
---
The following information is news from NLM's Disaster Information Research Center (DIMRC) regarding the Novel Coronavirus. 
The WHO International Health Regulations (IHR) Emergency Committee met last week and determined that the Novel Coronavirus (2019-nCoV) outbreak did not constitute a Public Health Emergency of International Concern (PHEIC) at that time. They continue to closely monitor the situation and may meet again soon. In recognition that people are interested in learning what is currently known about the virus and outbreak, we have gathered the following information:
Additional information, regarding this outbreak, can be found on the NNLM blog, Bringing Health Information to the Community (BHIC)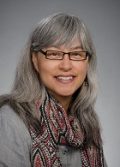 ABOUT Carolyn Martin
Carolyn Martin is the Consumer Health Coordinator for the NNLM Pacific Northwest Region. She works with various libraries and community organizations to increase health literacy in their communities.
Email author Visit author's website View all posts by Carolyn Martin