DataFlash: Library Carpentry Workshops (October '20 – January '21)
Posted by Nancy Shin on October 19th, 2020 Posted in: Blog, Data Science, Training & Education
Tags: library carpentry, NN/LM, nto, training
---
In partnership with The Carpentries, NNLM's National Training Office (NTO) are thrilled to bring core lessons of Library Carpentry virtually to NNLM. Library Carpentry focuses on building software and data skills within library and information-related communities. Their hands-on, approachable workshops empower people in a variety of roles to use software and data in their own work and support effective, efficient, reproducible practices.
The NNLM Training Office is pleased to announce a new opportunity for information professionals to build data skills through online Library Carpentry workshops, at no cost to participants. 5 workshops will be offered October 2020 through January 2021. Applications and more information available here. Questions can be directed to nto@utah.edu.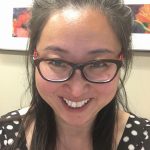 ABOUT Nancy Shin
I received my Bachelor of Science in the Integrated Sciences majoring in medical genetics and animal biology from the University of British Columbia (UBC). I also graduated from UBC's esteemed MLIS program with a focus on health librarianship. In 2018, I was the Research Data Management Sewell Fund Fellow for the Technology Incubator at Washington State University. Currently, I'm the NNLM PNR Research and Data Coordinator for the University of Washington's Health Sciences Library. In my spare time, I enjoy photography, drawing, cooking and baking, and travelling the world!!!
Email author View all posts by Nancy Shin