DataFlash: Library Carpentry Workshops
Posted by Nancy Shin on December 17th, 2019 Posted in: Blog, Data Science, Training & Education
Tags: nto
---
The NNLM Training Office (NTO) and Southeastern Atlantic Region (SEA) are pleased to host Library Carpentry workshops this spring and provide professional development funds to support travel to these exciting opportunities.
In this two-day interactive, hands-on workshop you will learn core software and data skills, with lessons including:
Participants may apply to attend the workshop series in either:
Baltimore, Maryland – March 19-20, 2020 or
Salt Lake City, Utah – March 26-27, 2020
To broaden access to this exciting training, we invite applications to cover the costs of travel and attendance, up to $1,500 for Baltimore, and $1,200 for Salt Lake City. Travel costs will be reimbursed after travel occurs.
For more information, please apply here.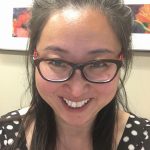 ABOUT Nancy Shin
I received my Bachelor of Science in the Integrated Sciences majoring in medical genetics and animal biology from the University of British Columbia (UBC). I also graduated from UBC's esteemed MLIS program with a focus on health librarianship. In 2018, I was the Research Data Management Sewell Fund Fellow for the Technology Incubator at Washington State University. Currently, I'm the NNLM PNR Research and Data Coordinator for the University of Washington's Health Sciences Library. In my spare time, I enjoy photography, drawing, cooking and baking, and travelling the world!!!
Email author View all posts by Nancy Shin