DataFlash: Pandemic Response Hackathon, March 27-29
Posted by Nancy Shin on March 23rd, 2020 Posted in: Data Science, Emergency Preparedness, Public Health, Technology
Tags: COVID-19, datavant, hackathon
---
COVID-19 Pandemic Response Virtual Hackathon, March 27-29

Event Description: The Pandemic Response Hackathon is a virtual hackathon aimed at better understanding and mitigating the spread of COVID-19 and future pandemics. The goal is to bring public health professionals alongside the technology community's talent to contribute to the world's response to the pandemic. Hackathon projects will be formulated and judged by an interdisciplinary panel of public health, health IT, and policy experts.
Datavant is hosting a Pandemic Response Virtual Hackathon from March 27-29 (Fri-Sun) to spur health innovation solutions in response to COVID-19 challenges facing frontline health workers, public health, and our communities. Clinicians, public heath, designers, software developers, health IT experts, patient advocacy groups, and community are welcome. Join us as we come together as a community to contribute to the world's response to COVID19 and future pandemics.
Register for the Pandemic Response Hackathon.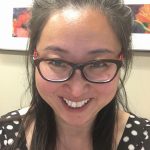 ABOUT Nancy Shin
I received my Bachelor of Science in the Integrated Sciences majoring in medical genetics and animal biology from the University of British Columbia (UBC). I also graduated from UBC's esteemed MLIS program with a focus on health librarianship. In 2018, I was the Research Data Management Sewell Fund Fellow for the Technology Incubator at Washington State University. Currently, I'm the NNLM PNR Research and Data Coordinator for the University of Washington's Health Sciences Library. In my spare time, I enjoy photography, drawing, cooking and baking, and travelling the world!!!
Email author View all posts by Nancy Shin