National Digital Stewardship Residency
Posted by nwsoadmin on February 21st, 2013 Posted in: News from NLM

---
The National Library of Medicine (NLM) is pleased to announce its participation in the inaugural year of the National Digital Stewardship Residency (NDSR), a ground-breaking new program created by the Library of Congress (LC) in partnership with the Institute of Museum and Library Services (IMLS).
The program enables 10 recent Master's program graduates in relevant fields to complete a paid nine-month residency at various institutions in the Washington, DC area. Beginning in September 2013, accepted residents will attend an intensive two-week digital stewardship workshop at the Library of Congress. Thereafter, residents will move to a host institution to work on significant digital stewardship projects. These projects will allow them to acquire hands-on knowledge and skills involving the collection, selection, management, long-term preservation, and accessibility of digital assets. The entire list of projects is available on the NDSR Web site.
NLM will host a resident to develop a thematic Web archive collection.  The resident will create a collection of Web content on a specific theme or topic, such as medicine and art or the e‐patient movement. This project builds on a pilot Web archive collection completed by NLM last year and featured in LC's The Signal in October 2012. The final Web archive collection will become part of the permanent collection of NLM, the world's largest biomedical library.  The resident will be embedded in NLM's History of Medicine Division under the mentorship of Christie Moffatt, Manager, Digital Manuscripts Program.
In addition to NLM, the inaugural NDSR host institutions include Association of Research Libraries, Dumbarton Oaks, Folger Shakespeare Library, Library of Congress, National Security Archive, PBS, Smithsonian Institution Archives, World Bank, and University of Maryland Libraries and Maryland Institute for Technology in the Humanities.
LC and IMLS are accepting applications for the NDSR until April 5, 2013.  Applicants can apply online to be a part of NDSR's inaugural class.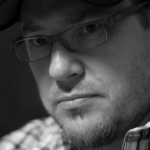 ABOUT nwsoadmin
The NNLM Web Services Office (NWSO) is responsible for developing and maintaining reliable Web services for NNLM in compliance with the US Department of Health & Human Services information policies. NWSO is committed to providing network members with the information resources they need.
Email author Visit author's website View all posts by nwsoadmin