NLM's Emergency Access Initiative Activated In Response to Cholera Outbreak in Haiti
Posted by nwsoadmin on November 5th, 2010 Posted in: Emergency Preparedness, News from NLM, News From NNLM PNR, Resource Sharing & Document Delivery

---
NLM's Emergency Access Initiative, http://eai.nlm.nih.gov, is now available through November 20 for access to resources usually available only by subscription. Publishers are providing access only for those affected by the cholera outbreak in Haiti and for those providing assistance to the affected population.
Click on Online Databases for access to Cochrane, DynaMed, and UpToDate. The Cochrane Database of Systematic Reviews has relevant materials under "cholera," and both spellings: "diarrhea" or "diarrhoea," and "diarrhoeal" or "diarrheal." DynaMed has an entry for "Cholera" and UpToDate has a section titled "Overview of Vibrio cholerae infection." Over 70 online textbooks and over 200 journals are also available.
NLM also has a topic page, "Health Resources for Haiti, Post-Earthquake," http://disasterinfo.nlm.nih.gov/dimrc/haitiearthquake.html with information about cholera in the top section labeled "Earthquakes and Health." Some resources are also in Spanish, French, or Haitian Creole.
MedlinePlus offers cholera information for the general public at http://www.nlm.nih.gov/medlineplus/cholera.html in English and http://www.nlm.nih.gov/medlineplus/spanish/cholera.html in Spanish.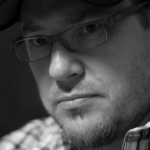 ABOUT nwsoadmin
The NNLM Web Services Office (NWSO) is responsible for developing and maintaining reliable Web services for NNLM in compliance with the US Department of Health & Human Services information policies. NWSO is committed to providing network members with the information resources they need.
Email author Visit author's website View all posts by nwsoadmin