Explore National Immunization Awareness Month with the NNLM Reading Club
Posted by Michele Spatz on August 5th, 2019 Posted in: All of Us, Blog, Health Literacy/Consumer Health, News From NNLM PNR, Public Libraries
Tags: All of Us, consumer health, health literacy, National Health Observances, public library
---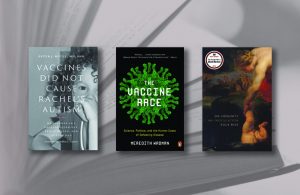 August is National Immunization Awareness Month, a National Health Observance which provides a key opportunity to highlight the importance of getting recommended vaccines at all ages.
The Centers for Diseases Control and Prevention reminds us that every year children and adults become seriously ill and are hospitalized because of diseases that vaccines can help prevent, like whooping cough, cancers caused by HPV and pneumonia. This year's measles outbreaks are a key reminder of how quickly diseases can spread when people aren't vaccinated.
The NNLM All of Us Community Engagement Network is pleased to announce its three book selections in support of National Immunization Awareness Month:
                             Vaccines Did Not Cause Rachel's Autism by Peter Hotez
                             The Vaccine Race by Meredith Wadman
                             On Immunity by Eula Bliss
To learn more about each of these titles and to download book discussion guides, promotional materials and corresponding vaccine and immunization information, or to apply for a free NNLM Reading Club Book kit, visit the NNLM Reading Club.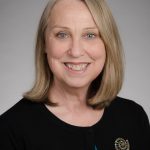 ABOUT Michele Spatz
Michele is the NNLM All of Us Community Engagement Coordinator for the Pacific Northwest. She has extensive experience providing consumer health information and a passion for health literacy. Michele truly believes, "Because of you, Libraries Transform.®"
Email author Visit author's website View all posts by Michele Spatz