Help Shape the Healthy People 2020 Objectives
Posted by Alison Aldrich on December 1st, 2009 Posted in: News from NLM

---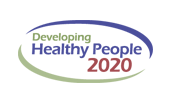 The Healthy People goals and objectives establish a broad set of national priorities for disease prevention and health promotion. Every ten years, stakeholders representing government and non-government public health agencies come together to negotiate a set of objectives for the next decade. These objectives have important implications for research and funding opportunities.
The U.S. Department of Health & Human Services is currently inviting public comment on the proposed topic areas and objectives for Healthy People 2020.
Here are a few of the proposed objectives related to consumer health information.
Topic Area: Health Communication and Health IT
Increase individuals' access to the Internet.
Improve the health literacy of the population.
Increase the proportion of quality, health-related Web sites.
Increase the proportion of patients whose doctor recommends personalized health information resources to help them manage their health.
Comments will be accepted through December 31. The final set of objectives will be announced in the spring of 2010, with a formal launch of Healthy People 2020 later in the year.
One of the selection criteria for Healthy People 2020 objectives is the availability of a national-level data source to provide baseline data and to measure progress through the decade. As of this writing, several of the proposed objectives, including the first and second objectives listed above, are yet to be determined. If you are aware of appropriate sources, please list them in your comments.
ABOUT Alison Aldrich
Email author Visit author's website View all posts by Alison Aldrich