National Library of Medicine's History of Medicine Division Has Several New Projects To Explore
Posted by nwsoadmin on December 23rd, 2010 Posted in: News from NLM, News From NNLM PNR, Resource Sharing & Document Delivery

---
The National Library of Medicine's History of Medicine Division recently announced the following new projects:
And, don't forget: If you have a collection of unique historical health sciences materials, we would appreciate your filling out our survey – http://www.surveymonkey.com/s/N3QKT67. To learn more about the background of the survey, read the previous Dragonfly post.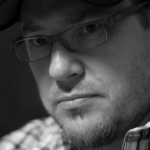 ABOUT nwsoadmin
The NNLM Web Services Office (NWSO) is responsible for developing and maintaining reliable Web services for NNLM in compliance with the US Department of Health & Human Services information policies. NWSO is committed to providing network members with the information resources they need.
Email author Visit author's website View all posts by nwsoadmin