NLM Funding Opportunity: Disaster Health Information Outreach and Collaboration Project 2015
Posted by Maddie Romansic on April 24th, 2015 Posted in: Emergency Preparedness, Funding, News from NLM, Public Health
Tags: disaster preparedness, Funding, nlm
---
The National Library of Medicine (NLM) announces a funding opportunity for small projects to improve access to disaster medicine and public health information for health care professionals, first responders and others that play a role in health-related disaster preparedness, response and recovery.
NLM is soliciting proposals from partnerships in the U.S. that include at least one library and at least one organization that has disaster-related responsibilities, such as health departments, public safety departments, emergency management departments, pre-hospital and emergency medical services, fire/rescue, or other local, regional, or state agencies with disaster health responsibilities; hospitals; faith-based and voluntary organizations active in disaster; and others.
NLM encourages submission of innovative proposals that enhance mutually beneficial collaboration among libraries and disaster-related agencies. For example, projects may increase awareness of health information resources, demonstrate how libraries and librarians can assist planners and responders with disaster-related information needs, show ways in which disaster workers can educate librarians about disaster management, and/or include collaboration among partners in developing information resources that support planning and response to public health emergencies.  Summaries of the previous years' funded projects can be viewed at http://disasterinfo.nlm.nih.gov/dimrc/disasterinfofunding.html.
Contract awards will be offered for a minimum of $15,000 to a maximum of $30,000 each for a one-year project.
The deadline for proposals is July 6, 2015 at 12 pm ET.
The solicitation notice can be found on FedBizOpps.gov:
http://www.fbo.gov/index?s=opportunity&mode=form&id=c681c3181b5fa1c831b46e6e9f465442
For more information about the "Disaster Health Information Outreach and Collaboration Project 2015", please visit http://disasterinfo.nlm.nih.gov/dimrc/2015disasteroutreachrfq.html.
The National Library of Medicine (http://www.nlm.nih.gov) is the world's largest biomedical library and provides extensive online health information resources. Visit the NLM Disaster Information Management Research Center site (http://disasterinfo.nlm.nih.gov ) to learn more about disaster-related health information from WISER (hazardous materials information for emergency responders), REMM-Radiation Emergency Medical Management, CHEMM-Chemical Hazards Emergency Medical Management, Disaster Lit™ and other resources.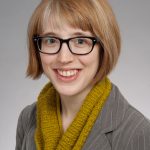 ABOUT Maddie Romansic
Email author View all posts by Maddie Romansic