NNLM Reading Club Explores Diversity in Medicine in October
Posted by Michele Spatz on September 30th, 2020 Posted in: All of Us, Health Literacy/Consumer Health, News From NNLM PNR, Public Libraries
Tags: All of Us, consumer health, diversity, Equity & Inclusion, health literacy, NNLM reading Club, public library
---
"For I know that diversity is important, not based just on gender, or your race or ethnicity, but your unique experiences, your perspectives and solutions that you bring to the table. … Don't shy away from your experiences, your challenges, your joys. Yes, they are wonderfully complicated, but they shape who you are."  ~Valerie Montgomery Rice, MD, President and Dean of Morehouse School of Medicine [1]
 About 13 percent of the U.S. population identify as Black or African American, but only 5 percent of active physicians do. Eighteen percent of people list themselves as Hispanic or Latino while the representation among doctors is less than 6 percent. [2] [3] In order to talk about diversity and equity in health care, we must also discuss diversity and equity in the medical profession.
For the month of October, the NNLM Reading Club recommends three memoirs that explore the personal experiences of physicians of color.
Becoming Dr. Q: My Journey from Migrant Farm Worker to Brain Surgeon by Alfredo Quiñones-Hinojosa, MD, traces the author's journey from child in a Mexican village to migrant farmworker in California to brain surgeon and researcher. Black Man in a White Coat: A Doctor's Reflection on Race and Medicine by Damon Tweedy, MD, looks at how both Black doctors and patients must navigate the difficult and often contradictory terrain of race and medicine. Finally, The Beauty in Breaking: A Memoir by Michele Harper, MD, recounts the experiences of an African American emergency room doctor amid personal struggles that include her history with an abusive father and racial conflict faced in the ER ward.
To learn more about these books and their authors and to find related information from the National Library of Medicine and other authoritative sources, visit NNLM Reading Club's Racism and Health: Diversity in Medicine. 
[1] Rappleye, E. (2018, June 4). Eight inspiring quotes from 2018 medical school graduation speeches. Retrieved September 28, 2020, from Becker's Hospital Review.
[2] U.S. Census Bureau. ACS Demographic and Housing Estimates. Retrieved September 28, 2020, from United States Census Bureau.
[3] Association of American Medical Colleges. Diversity in Medicine: Facts and Figures 2019. Retrieved September 28, 2020, from AAMC.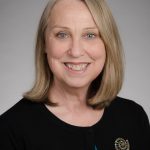 ABOUT Michele Spatz
Michele is the NNLM All of Us Community Engagement Coordinator for the Pacific Northwest. She has extensive experience providing consumer health information and a passion for health literacy. Michele truly believes, "Because of you, Libraries Transform.®"
Email author Visit author's website View all posts by Michele Spatz