NNLM Reading Club January 2020: Let's Talk about Substance Misuse
Posted by Michele Spatz on January 6th, 2020 Posted in: All of Us, Blog, Health Literacy/Consumer Health, Health Observances, News From NNLM PNR, Public Libraries, Substance Misuse
Tags: All of Us, consumer health, health literacy, National Health Observances, NNLM reading Club, public library
---
January often brings a time of reflection and fresh starts to a new year.
Some may be struggling with issues of substance misuse and need resources to learn more about it – whether it has touched them directly or they just want to understand the topic better, especially from a first-person point of  view.  Because substance misuse doesn't take a holiday, any week is a good week to discuss substance misuse, addiction disorders, and treatment choices for both young and old.
To help get the conversation started, visit the NNLM Reading Club Book Selections and Health Resources: Substance Misuse. Choose one of the three featured books, then download the discussion guide, promotional materials and corresponding Substance Misuse resources. Short on time?  No worries! Apply for a free NNLM Reading Club Book kit.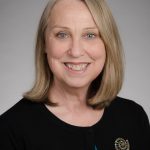 ABOUT Michele Spatz
Michele is the NNLM All of Us Community Engagement Coordinator for the Pacific Northwest. She has extensive experience providing consumer health information and a passion for health literacy. Michele truly believes, "Because of you, Libraries Transform.®"
Email author Visit author's website View all posts by Michele Spatz