PNR Weekly Digest: August 4, 2020
Posted by Carolyn Martin on August 4th, 2020 Posted in: PNR Weekly Digest

---
Items regarding COVID-19 information are indicated with an *
Professional Development:
NNLM CE Opportunities:
NNLM offers training on a variety of topics related to health information. A complete listing of NNLM educational opportunities is available. Please note you need to create an NNLM account prior to registration if you don't already have one. This is not the same as being a member of NNLM.  Learn how to register for classes and create a free account
I am … Safe Zone: Messages I Learned: Doing Social Justice work is a simple concept, but it isn't easy. While moving forward, we must also trace from where we have come from and what we have learned. This activity is primarily a silent self-reflection journey through one's past to better inform our futures. This is the last session of the webinar series, "Diversity, Equity, and Inclusion: Nine Conversations that Matter to Health Sciences Librarians with Jessica Pettitt". August 12 at 9:00 a.m. PT. Please remember to bring paper and pencil or device to participate in the activity planned. (1 MLA CE) Register
PubMed Central®: Join the NNLM Resource Picks session focusing on PubMed Central. PubMed Central (PMC) is a free full-text archive of biomedical and life sciences journal literature at the U.S. National Institutes of Health's National Library of Medicine (NIH/NLM). September 30 at 12:00 p.m. PT. (1 MLA CE) Register
Genetics 101: Genetics 101 is a 2-week long introductory Moodle course on fundamental concepts in human genetics. With increasing popularity of direct-to-consumer genetic testing and the importance of genetics in all kinds of research endeavors, understanding the language of genetics and its implications on human life is becoming more and more important. Class runs from December 1 – 15, 2020. (4 MLA CE) Register
Better On The Outside After Being Inside – Improving Health Literacy and Self-Care For Incarcerated Persons: This presentation describes findings from an Information Resource Grant to Reduce Health Disparities project, funded by the National Library of Medicine. The project aims to engage justice-involved individuals with health education to enhance their knowledge and use of health services and resources. This project won the Frank Bradway Rogers Health Information Advancement Award from the Medical Library Association in 2020. Join the PNR Rendezvous session to learn more about this award winning project. December 9 at 1:00 p.m. PT. (1 MLA CE) Register
Additional Educational Opportunities:
These learning opportunities are provided by organizations beyond NNLM. All are free unless otherwise indicated.
REopening Archives, Libraries, and Museums (REALM): An Overview of the COVID-19 Research Project: OCLC, the Institute of Museum and Library Services, and Battelle have partnered to produce science-based information on how long the COVID-19 virus survives on materials that are prevalent in libraries, archives, and museums. The webinar will describe the project activities, point to information resources, and discuss findings from the first phase of laboratory testing. August 5 at 11:00 a.m. PT. Register to attend the live training webinar
Compassion in Action webinar series: The U.S. Department of Health and Human Services Partnership Center's "Compassion in Action" webinar series will describe ways faith and community groups are addressing the needs of those with mental illness and their caregivers. Through the Compassion in Action Guide and this webinar series, they hope to encourage more faith communities to walk with and provide community for a lifetime to people with mental illness and their caregivers. Register for each of the remaining sessions:
All previous webinar sessions are available on the HHS Partnership Center YouTube channel.
NLM and Support for Health Services Research: Assessing Current Needs and Planning for the Future: This webinar will explore the critical issues that are driving the information needs of health services researchers. Specifically, a panel of experts (including NLM Director, Dr. Brennan) will focus on these three strategic questions:
What services or resources that NLM currently offers in the areas of health services delivery or health services research do you use?
What tools, data, resources, or health services literature are the most critical for NLM to collect or support?
What health services research areas or policy topics are the most critical for NLM to support?
August 18 at 9:00 a.m. PT. Learn more about this event and register
Opportunity Out of Adversity: Digital Access in Rural and Small Libraries: This presentation will explore how one rural library has improved internet access in partnership with an internet service provider, hosted telehealth appointments in collaboration with healthcare providers and transportation agencies, worked with schools to ensure opportunities for youth through esports, and improved digital literacy skills for patrons and local businesses. This WebJunction webinar is hosted in collaboration with the Association for Rural and Small Libraries (ARSL). August 6 at 12:00 at 12:00 p.m. PT. Learn more about this session and register
News from the National Library of Medicine & National Institutes of Health:
"Some Insights on the Roles and Uses of Generalist Repositories", from the NLM Director's blog
How PubMed Works On-Demand: Free Online Class
*"What We Know About COVID-19's Effects on Child and Maternal Health", from the NIH Director's blog
*The August issue of NIH News in Health is now available with articles on mucus and phlegm, chronic diseases in uncertain times, and a Q&A with Dr. Anthony Fauci about COVID-19 vaccines
Request for Information (RFI): Inviting Input on NIDA's (National Institute on Drug Abuse) Strategic Plan for 2021-2025, due August 7
*NIH delivering new COVID-19 testing technologies to meet U.S. demand
Virtual Workshop: Engaging Patients in the Research Process, August 26
Want to Learn More About Careers in Nursing Research? Watch Panel Discussion Recording
"Racism and the Health of Every American", from the National Institute on Minority Health and Health Disparities Director's blog
National Institute of Mental Health: Back to School and Mental Health
NNLM National Evaluation Office is pleased to announce the launch of new state profiles and data visualizations. These live visualizations place data on a map, and allow filtering and interactive exploration in a geographic context.
*The National Institutes of Health (NIH) All of Us Research Program has developed a monthly COVID-19 Participant Experience (COPE) Survey to gather data on how the COVID-19 pandemic affects physical and mental health over time.
*Resources from the Disaster Information Management Research Center:
FYI:
Join the Healthy People 2030 Launch Webcast!
On August 18, the U.S. Department of Health and Human Services (HHS) will unveil the latest edition of Healthy People! Healthy People 2030 is a set of science-based, 10-year national objectives for improving health and well-being in the United States. During the webcast, we'll highlight the new Healthy People 2030 goals and objectives and provide an overview of the development process. We'll also feature guest speakers from HHS who will discuss Healthy People 2030 data, social determinants of health, health equity, and more. No registration is necessary. Just visit hhs.gov/ on August 18 at 10:00 a.m. PT.
Online Science Talks for All Ages, Brought to You by Your Local Library
A new summer series called Summer Reading Meets Citizen Science is designed to keep students and adults engaged with reading and research to prevent "summer slide" learning loss. The series is a partnership between SciStarter.org and the Network of the National Library of Medicine (NNLM), a program of the National Library of Medicine (NLM), National Institutes of Health (NIH), and the All of Us Research Program at NIH. The groups designed the program to help keep students, adults and families engaged with reading and research to prevent "summer slide" learning loss. Read more on the Discover magazine website.
Find TB Resources Website
The Find TB Resources website is a service of the CDC Division of Tuberculosis Elimination (DTBE). It features a worldwide library of online resources, training and educational materials on tuberculosis, including the Find TB Resources Newsletter.
New HIV Treatment for Patients with Limited Treatment Options
The U.S. Food and Drug Administration (FDA) has approved a new type of antiretroviral medication for adults living with HIV who have tried multiple HIV medications and whose HIV infection cannot be successfully treated with other therapies because of resistance, intolerance or safety considerations.
Resources: Mental Health:
The HHS Administration for Children and Families (ACF) has developed the #MyStrongFamily campaign to share information on protective factors that families can draw on during difficult times to shield them from life's stresses.
The American Psychiatric Association has created Best Practice Highlights for Treating Diverse Patient Populations. Best practice guidance is available for Black/African American, Asian, Hispanic/Latino, American Indian/Alaska Native, LGBTQ and other underserved populations.
The Patient-Centered Outcomes Research Institute (PCORI) has published the results of a research project on Comparing Two Ways to Help Latino Patients with Depression Who Are Age 50 or Older. Results are available in English and Spanish.
Evaluating Data Types: A Guide for Decision Makers using Data to Understand the Extent and Spread of COVID-19
This rapid expert consultation provides insight into the strengths and weaknesses of the data on the COVID-19 pandemic by applying five criteria to seven types of data available to support decision making. It was produced through the Societal Experts Action Network (SEAN), an activity of the National Academies of Sciences, Engineering, and Medicine that is sponsored by the National Science Foundation. SEAN links researchers in the social, behavioral, and economic sciences with decision makers to respond to policy questions arising from the COVID-19 pandemic. The guide is free to download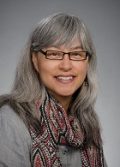 ABOUT Carolyn Martin
Carolyn Martin is the Consumer Health Coordinator for the NNLM Pacific Northwest Region. She works with various libraries and community organizations to increase health literacy in their communities.
Email author Visit author's website View all posts by Carolyn Martin