PNR Weekly Digest: February 23, 2021
Posted by Carolyn Martin on February 23rd, 2021 Posted in: PNR Weekly Digest

---
Items regarding COVID-19 information are indicated with an *
In the Dragonfly:
Consumer Health Minute: Consumer Health Collection Management
Many who have attended NNLM classes have expressed concern about what resources to include in their library collections, especially print. Print health information resources are a conundrum as health information changes so often and many of the authoritative resources by medical associations or organizations are now only available online. Some of this is explained in the new NNLM on-demand course, "Consumer Health Collection Management"…learn more about this new class and how to attend on the blog post
Professional Development:
NNLM CE Opportunities:
NNLM offers training on a variety of topics related to health information. A complete listing of NNLM educational opportunities is available. Please note you need to create an NNLM account prior to registration if you don't already have one. This is not the same as being a member of NNLM.  Learn how to register for classes and create a free account 
NLM's History of Medicine Division: A Research Collection of Rare Medical Materials: The National Library of Medicine's (NLM) History of Medicine Division has one of the world's largest and most comprehensive collection of historical material related to health and disease. In this session you will learn how the History of Medicine Division approaches acquisition and conservation; discover hidden treasures in the collection and get to know how to access this vast resource. Most importantly, you will see how such collections remain relevant in a world concerned with data science, health care to diverse groups, and reacting to pandemics. February 24 at 12:00 p.m. PT. (1 MLA CE) Register
How PubMed® Works: How PubMed Works is a series of four 90-minute classes presented via WebEx.  Register for each class separately. All classes are from 10:00 – 11:30 a.m. PT. Each class is eligible for 1.5 MLA CE credits. The individual classes are:
BLOSSOM! Building Life-long Opportunities for Strength, Self-Care, Outlook, Morale, and Mindfulness symposium: This free three-day virtual symposium will bring together experts on morale in libraries, invisible services in libraries, vocational awe, burnout, and self-care. The symposium will provide library staff at all levels, including management, with key takeaways to improve library staff's health and wellness. This event is open to all library staff regardless of employment status and to library science students. This virtual even provides 8 continuing education (CE) credits. March 24 – 26. Learn more and register 
NNLM Reading Club Presents…Resurrection Lily with author Amy Byer Shainman: Please join us as Amy Byer Shainman, also known as the BRCA Responder, talks about her book, Resurrection Lily: The BRCA Gene, Hereditary Cancer & Lifesaving Whispers from the Grandmother I Never Knew with genetic counselor Ellen Matloff. In this powerful program, these two genetic cancer experts will share their story and knowledge and answer your questions. March 11 at 12:00 p.m. PT. Learn more and how to attend this livestream event
Wikipedia + Libraries: NNLM: Gain insight into the value of Wikipedia as a viable reference and build the skills and knowledge needed to evaluate articles on Wikipedia for yourself or your patrons, with a specific focus on health and medical topics, through a four-week, online course. After you register, you will receive a confirmation email that includes more information on how and when you can access the class. March 15 – April 9. (8 MLA CE) Register 
Additional Educational Opportunities:
These learning opportunities are provided by organizations beyond NNLM. All are free unless otherwise indicated.
Diversity, Equity and Inclusion in the Public Library: Join this Library Journal webcast to hear a panel of distinguished public library professionals who are embracing their role as community leaders. The thoughtful discussion will spotlight how these librarians are promoting equity and inclusion and offering support for their diverse communities. They will share their experiences improving services for underserved populations, adopting effective racial literacy plans, and taking concrete action to create inclusive and welcoming library spaces and services to uplift their communities. Session will be recorded and sent to registrants. Thursday, February 25 at 11:00 a.m. PT. Register.
Re-Envisioning LIS: Activating Social Justice: Join the Washington State Library First Tuesday's webinar session with Dr. Nicole Cooke for a discussion based on her article in the Dec 14, 2020 Publishers Weekly "What It Means to Decolonize the Library". March 2 at 9:00 a.m. PT. Register
*Strategies for Patient and Health Educators to Build Trust and Dispel Myths Around COVID-19 Vaccines: The Cancer Patient Education Network (CPEN) and Health Care Education Association (HCEA) welcome you to participate in this joint webinar. After attending this presentation, participants will be able to:
List a reputable source for COVID-19 vaccine information.
Describe strategies to build trust between patients and health educators.
Describe communication strategies to overcome vaccine misinformation
March 2 at 11:00 a.m. PT. Free to CPEN and HCEA members, non-member the fee is $10. Register
Changes are coming to the way you log in to your NCBI account: Learn about changes to NCBI account log ins that will affect those of you who sign in directly your NCBI account.  After June 1, 2021 you will need to log in using your institution, social media, Google, Microsoft or login.gov account username and password. In this webinar, you will learn how to register for a free login.gov account and how to link this to an existing NCBI account. You'll also see where to find the most up-to-date information and FAQs on this topic. We will answer a few questions from our mail bag on these changes. Questions can be submitted in by February 24th via email to info@ncbi.nlm.nih.gov  with the subject line "Changes to my NCBI Log In". March 3 from 9:00 – 9:45 a.m. PT. Register 
Strengthening Communities: Food Access at Your Library: Guidance will be provided on how to start food access initiatives with limited local partnership options, few staff and limited resources in rural, urban and suburban settings. The WebJunction session will also explore how two statewide organizations support local libraries in this work through technical assistance and funding.  March 24 at 12:00 p.m. PT. Register
Introduction to Health Sciences Librarianship: This Library Juice Academy course is organized in four modules, each based on a scenario from the health sciences. Participants will use assigned readings, suggested resources, and class discussions to complete the scenarios. Runs March 1 – 28th. Provides 1.5 CEUs or 15 PDHs. Cost is $175. Register
News from the National Library of Medicine & National Institutes of Health:
"NLM Announces New Annual Lecture on Science, Technology, and Society", from the NLM Director's blog
List of Serials Indexed for Online Users, 2021 Available in XML
Cataloging Records in CatfilePlus and Serfile Available for Download in MARCXML Format
NLM Classification 2021 Winter Edition Now Available
Closure of the NNLM DOCLINE Coordination Office (NDCO)
Dr. Teresa Zayas Cabán Named NLM Assistant Director for Policy Development
What It Means to Talk about Race and African American Health
*"Is One Vaccine Dose Enough After COVID-19 Infection?", from the NIH Director's blog
*New COVID-19 Studies Dashboard Launches
Intel and Google Cloud Team with All of Us Research Program
To end HIV epidemic, we must address health disparities- Expert report cites unequal progress in Southern U.S. and among marginalized groups
* Study Identifies Risk Factors for Elevated Anxiety in Young Adults During COVID-19 Pandemic
National Institute of Minority Health and Health Disparity's Conversations with Principal Investigators at Research Centers in Minority Institutions
In Search of Equity: Rethinking Race and Racism in Science and Medicine
FYI: 
*COVID-19 Resources
*About COVID-19 Health Equity Task Force
On February 10, 2021, President Biden and Vice President Harris announced 12 individuals to serve as non-federal members of the Biden-Harris COVID-19 Health Equity Task Force. The Task Force members represent a diversity of backgrounds and expertise, a range of racial and ethnic groups, and a number of important populations, including: children and youth; educators and students; health care providers, immigrants; individuals with disabilities; LGBTQ+ individuals; public health experts; rural communities; state, local, territorial, and Tribal governments; and unions. Learn more on the Office of Minority Health website 
*NNLM invites proposals for a virtual symposium
Responding to the COVID-19 Infodemic, on April 8th-9th, 2021. The COVID-19 pandemic highlights the disparities of underserved, minority, and underrepresented communities. This includes ensuring equal understanding of accurate health information, education in hard hit communities, and valuing inclusion in clinical research to overcome COVID-19. The NNLM Virtual Symposium is an opportunity to engage with NNLM Network Members to address misinformation and mistrust, raise awareness about the pandemic, and efforts to combat it. Learn more and submit an application. The deadline to submit is February 26 at 8:59 p.m. PT.
Libraries, Literacy, and Equity: A Virtual Conversation: Dr. Carla Hayden, Librarian of Congress, and Tracie D. Hall, Executive Director of the American Library Association, will join us to discuss the critical role of libraries in promoting literacy and equity in communities across America. February 25 at 8:00 a.m. PT. Register 
*Let's Talk About Eating Disorders
In recognition of National Eating Disorders Awareness Week, NIMH is hosting a livestream discussion featuring NIMH grantee Cynthia Bulik, Ph.D., professor at the University of North Carolina (UNC) at Chapel Hill's School of Medicine and Founding Director of the UNC Center of Excellence for Eating Disorders. Dr. Bulik will discuss signs, symptoms, treatments, and the latest research on eating disorders. In addition, she will discuss some of the challenges that the COVID-19 outbreak has presented for individuals living with eating disorders and other mental illnesses. February from 9:30 – 10:00 a.m. PT. Learn more about the event and how to participate
American Heart Month 2021
February is American Heart Month, a time when all people can focus on their cardiovascular health. The Division for Heart Disease and Stroke Prevention is shining a light on hypertension (high blood pressure), a leading risk factor for heart disease and stroke. As seen in The Surgeon General's Call to Action to Control Hypertension, our partners can take meaningful steps to control hypertension by using key resources and implementing life-saving strategies. To support frontline health care and community partners, the CDC is sharing three toolkits with key hypertension control resources.
Talk. They Hear You. Talking with Your Teen brochures
Check out the new publications from SAMHSA (Substance Abuse and Mental Health Services Administration) for parents and guardians to help guide teens regarding marijuana, vaping, alcohol, and opioids. All are free to download.
Youth Health Literacy Materials
Wisconsin Health Literacy collaborated with the Wisconsin Department of Public Instruction (DPI) to create WISELearn Health Science New Lesson Plans & Resources Session.
Lesson Plan Topics include:
Finding Reliable Health Information Online
Let's Talk About Pain Medicines – Opioid Education
Let's Talk About Medicines – General Medicine
Health Literacy 101
Let's Talk About Coping
Resource Topics include:
Health Insurance
Health Equity
Diversity/Inclusion
Health Communication
Learn more about these materials for your youth programs at the Wisconsin Health Literacy website
Key TRI Resources Now Available in Spanish
The Spanish version of the Toxics Release Inventory website will help Spanish-speaking communities find data about chemical releases and waste management in the U.S. and Puerto Rico.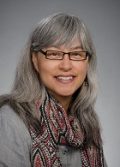 ABOUT Carolyn Martin
Carolyn Martin is the Consumer Health Coordinator for the NNLM Pacific Northwest Region. She works with various libraries and community organizations to increase health literacy in their communities.
Email author Visit author's website View all posts by Carolyn Martin