PNR Weekly Digest: July 21, 2020
Posted by Carolyn Martin on July 21st, 2020 Posted in: PNR Weekly Digest

---
Items regarding COVID-19 information are indicated with an *
In the Dragonfly:
DataFlash – Citizen Science in the Academic Library
The NNLM Middle Atlantic Region (MAR) is hosting a two-part webinar series entitled "Citizen Science in the Academic Library" on July 24th and July 31st. The two webinars (July 24 and 31) will introduce attendees to citizen science, provide tips and best practices for getting started and sustaining citizen science on campus, and showcase resources that can be integrated into citizen science efforts….read the post to learn how to register to attend one or both sessions.
Consumer Health Minute: NNLM Reading Club
Books clubs are opportunities to not only read good books, but they also offer engagement with other book lovers to discuss important topics whether about families, politics, society, and health. The NNLM Reading Club offers your library or organization selected titles regarding health focused topics…learn more about the Reading Club on the blog post.
Professional Development:
NNLM CE Opportunities:
NNLM offers training on a variety of topics related to health information. A complete listing of NNLM educational opportunities is available. Please note you need to create an NNLM account prior to registration if you don't already have one. This is not the same as being a member of NNLM.  Learn how to register for classes and create a free account
I am … Safe Zone: Messages I Learned: Doing Social Justice work is a simple concept, but it isn't easy. While moving forward, we must also trace from where we have come from and what we have learned. This activity is primarily a silent self-reflection journey through one's past to better inform our futures. This is the last session of the webinar series, "Diversity, Equity, and Inclusion: Nine Conversations that Matter to Health Sciences Librarians with Jessica Pettitt". August 12 at 9:00 a.m. PT. Please remember to bring paper and pencil or device for some activity fun. (1 MLA CE) Register
Bioinformatics and Biology Essentials for Librarians: Databases, Tools, and Clinical Applications: This class is an introductory, asynchronous online bioinformatics course for librarians using the Moodle learning management system. It is a 16-week, self-paced course worth 30 hours of CE credit from the Medical Library Association. This course was designed both for librarians who offer, or intend to offer, bioinformatics services; and also for librarians who use gene or protein information on a periodic or irregular basis to serve their patrons. Aug 24, 2020 to Dec 11. (30 MLA CE) Visit the class webpage to learn more about the class and register
From Beyond our Borders: Providing Multilingual and Multicultural Health Information: This class is designed to assist librarians and others who work with diverse populations in locating health information. The resources presented are selected for their emphasis on providing culturally relevant information in the preferred language of the population. Background information on refugees and immigrants in the U.S. and their unique health issues will be presented. Class is on the Moodle platform and runs August 28 to September 25. (4 MLA CE) Register
How PubMed® Works: How PubMed Works is a series of four 90-minute classes presented via WebEx and run from 10:00 – 11:30 a.m. PT. (1.5 MLA CE for each class) Below are the individual classes linked to the registration:
Additional Educational Opportunities:
These learning opportunities are provided by organizations beyond NNLM. All are free unless otherwise indicated.
Achieving Health Equity with Inclusive Interdisciplinary Walk/Move Audits: The Montana Disability & Health Program, APHA Disability Section and Lakeshore Foundation are offering a virtual conversation with national and local experts regarding their interdisciplinary research and advocacy-based perspectives to create inclusive, walkable and moveable (i.e., where everyone can move freely) communities. The webinar will address spatial privilege and tools for inclusion using reflective listening, community scholarship and lived experience to navigate the conversation. July 24 from 9:00 – 10:30 a.m. PT. Register
*Cafecito Time: COVID-19: The National Network to Eliminate Disparities in Behavioral Health is host to the Equality Health community conversations series addresses how to stay safe at work, school and home, and how to cope with stress. Sessions will be offered in English and Spanish. Check the Equity Health website for upcoming events.
Virtual Professional Development Opportunity: Smithsonian K-12 STEM Education Action Planning Institute (API) July 28-30, 2020: The Smithsonian Science Education Center (SSEC) is holding its first FREE, fully virtual leadership development event this summer from July 28-30, and will tackle the challenge of ensuring science/STEM education remains a priority in classrooms and communities during COVID-19 and beyond. The API is open to educators, parents, community members, and industry stakeholders dedicated to ensuring continuity in K-12 STEM education for all students. Participating individuals and teams develop an action plan to guide their return to school in the fall. Learn more and register today.
News from the National Library of Medicine & National Institutes of Health:
"A New Era of Health Communications", from the NLM Director's blog
Fletcher: The Forgotten Founder
2021 MeSH Headings Available in the MeSH Browser
*"Researchers Publish Encouraging Early Data on COVID-19 Vaccine", from the NIH Director's blog
*NIH-Wide Strategic Plan for COVID-19 Research
*A Conversation on COVID-19 featuring Drs. Francis Collins and Anthony Fauci (28:12)
*All of Us Research Program Launches COVID-19 Research Initiatives
Virtual Workshop: Engaging Patients in the Research Process (Additional information forthcoming), free and open to the public. August 26 from 10:00 a.m. – 12:30 p.m. PT.
Children Learn While They Play with Clinical-Trials Focused Coloring Book
Rare Diseases Community Resources
Turning off "junk DNA" may free stem cells to become neurons
NIH study finds out why some words may be more memorable than others
*NIH's COVID-focused Sequence Read Archive (SRA) datasets are now open access on AWS!
*Resources from the Disaster Information Management Research Center:
FYI:
*Resources: COVID-19:
Telehealth.HHS.gov — Information for Patients is Now Available in Spanish
Telehealth.HHS.gov now provides information in Spanish to help patients understand what types of care are available, how to prepare for a telehealth visit, and tips on finding telehealth options. Information in Spanish that's geared toward providers will be available in the future.
HIV Testing Trends at Visits to Physician Offices, Community Health Centers, and Emergency Departments
CDC has recommended routine opt-out HIV testing since 2006, but the percentage of ambulatory care visits at which an HIV test is performed has remained low. In their new report, CDC says that HIV testing increased more at community health centers than at emergency departments or physician offices.
New On-Farm Market Directory Project
The Office for American Indian, Alaskan Native, and Native Hawaiian Programs (OAIANNHP) has launched a project to help develop a searchable list of American Indian, Alaskan Native, and Native Hawaiian farmers willing to sell direct-to-consumers through the United States Department of Agriculture's (USDA) On-Farm Market Directory.  On-farm markets are defined as being managed by a single farm operator that either sells products on their farm, or on a property next to their farm.  OAIANNHP has developed a quick, easy application for farmers of federally recognized tribes.  Please visit the dedicated web page for additional information.
*ALA COVID-19 resources guide path toward reopening and recovery
Strong libraries are essential to the recovery of communities devastated by the COVID-19 pandemic. To help guide communities, library workers and library supporters along the path to recovery, the American Library Association (ALA) launched a curated, online repository of tools, guides and resources. The online resource center is arranged into four sections: Advocacy & Policy; Education; Data & Research; and Guidance Content & Protocol. The ALA COVID-19 Recovery website includes everything from the latest information on safely reopening libraries to funding opportunities available on the local, state and federal level. It will be updated often and replace the existing COVID-19 Response page that has served the community through the pandemic thus far.
Creating The Healthiest Nation: Advancing Health Equity
The American Public Health Association has published a fact sheet that offers public health and health care professionals guidance on addressing the social determinants of health, such as employment, income, housing, transportation, child care, education, discrimination and the quality of the built environment, in their work.
All of Us Research Program Fireside Chat Series
The National Hispanic Medical Association and All of Us Research Program Twitter chat series will discuss diversity in clinical trials and how the All of Us program can benefit the Hispanic/Latinx population. First chat is July 30 at 1:00 p.m. PT. Learn more on the NHMA website
World Hepatitis Day (July 28)
Viral hepatitis affects millions of people worldwide and World Hepatitis Day is an opportunity to raise awareness and share resources to prevent and treat the disease. Take the time to get tested and encourage others to do the same. To find your nearest testing and diagnostic center the Centers for Disease Control and Prevention developed a Viral Hepatitis Prevention Point of Contact List. Additionally, the World Hepatitis Alliance hosted a webinar to address what it means to live with viral hepatitis during the COVID-19 pandemic and regularly update their website with information on the virus for people living with viral hepatitis. To learn more or to download campaign materials and resources, visit the World Hepatitis Day website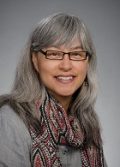 ABOUT Carolyn Martin
Carolyn Martin is the Consumer Health Coordinator for the NNLM Pacific Northwest Region. She works with various libraries and community organizations to increase health literacy in their communities.
Email author Visit author's website View all posts by Carolyn Martin