PNR Weekly Digest: May 12, 2020
Posted by Carolyn Martin on May 12th, 2020 Posted in: PNR Weekly Digest

---
Items regarding COVID-19 information are indicated with an *
In the Dragonfly:
New PubMed will be the Default for PubMed Access, May 18, 2020
The New PubMed will become the official PubMed on May 18. Unsure of how to navigate? Read more of this blog post to find out more.
Consumer Health Minute: Mental Health During a Pandemic
Research has shown that social isolation can pose a health risk, pandemic or not. And, now numerous news stories, blogs, and social media have posted about the effects of isolation and its effect on work, at home, and our mental well-being during this current health crisis. You and the communities your serve are also feeling these effects. Here are some resources to assist your patrons and communities to help them through this time of isolation.
Professional Development:
NNLM CE Opportunities:
NNLM offers training on a variety of topics related to health information. A complete listing of NNLM educational opportunities is available. Please note you need to create an NNLM account prior to registration if you don't already have one. This is not the same as being a member of NNLM.  Learn how to register for classes and create a free account
I am … Safe Zones: Sticks and Stones LGBTQA 101: What better sexual identities way to learn about than to list out social norms, stereotypes, media images, rumors, jokes, and slang! This is a safe space for any and all kinds of interactive discussions regarding Lesbian, Gay, Bisexual, Transgender, and Heterosexual identities. Part 7 of the " Diversity, Equity, and Inclusion: Nine Conversations that Matter to Health Sciences Librarians with Jessica Pettitt" webinar series. May 13 at 9:00 a.m. PT. (1 MLA CE) Register
Virtual Programs for Preschoolers: How to encourage wellness, movement & creativity: Are you interested in virtual storytimes, dance parties, and other wellness activities for ages 0-6? This webinar will offer tips & tricks for presenting digitally, partnering with community organizations, and igniting kid's imagination with wellness-themed programs. May 14 at 9:00 a.m. PT. (1 MLA CE) Register
Introduction to Mindfulness: Nourishing Ourselves in These Times: In light of the COVID crisis, this Zoom presentation blends learning, participant sharing and brief practices: straw breathing, gentle stretching, guided meditation, silent sit and gratitude. Emphasis is on strengthening our collective immune system and our responsibility (response+ability) to sharpen self-regulation skills in service to the Greater Good. May 27 at 11:00 a.m. PT. (1 MLA CE) Register
Grants and Proposal Writing-On Demand: Designed for beginning grant proposal writers, this class presents a general overview of the grant and funding processes as well as the level of detail required in a successful proposal. (3 MLA CE) Register
Additional Educational Opportunities:
These learning opportunities are provided by organizations beyond NNLM. All are free unless otherwise indicated.
Why am I Irish Yesterday and Italian Today?: Join the live session, hosted by NIH National Human Genome Institute, with a panel of experts. May 13 from 12:00 – 1:00 p.m. PT.
The Federal Depository Library Program (FDLP) offers free webinars on a variety of topics featuring U.S. Federal information. Below are upcoming sessions in May. All sessions are recorded to view later.
Not Just in English Anymore: Locating and Using Government Resources in Other Languages, May 14 at 11:00 a.m. PT. Register
Introducing Documents Data Miner 3 – The Next Generation FDLP Data Mining and Collection Management Tool, May 20 at 10:00 a.m. PT. Register
*Impact of COVID 19 to 2020 Census Operations, May 28 at 11:00 a.m. PT. Register
Exploring SRA metadata in the cloud with BigQuery: Learn how to use Google's BigQuery to quickly search the data from the Sequence Read Archive (SRA) in the cloud to speed up your bioinformatic research and discovery projects. BigQuery is a tool for exploring cloud-based data tables with SQL-like queries. In this webinar, we'll introduce you to using BigQuery to mine SRA submitter-supplied metadata and the results of taxonomic analysis for SRA runs. You'll see real-world case studies that demonstrate how to find key information about SRA runs and identify data sets for your own analysis pipelines. May 20 from 9:00 – 9:45 a.m. PT. Register
News from the National Library of Medicine & National Institutes of Health:
"Celebrating National Nurses Day: Compassion. Expertise. Trust." from the NLM Director's blog
UMLS® 2020AA Release Available
April 2020 SNOMED CT Spanish Edition Available for Download
National Women's Health Week, Information to Help Women Advance Their Health and Well-Being
*Dr. Collins coauthors a Science perspective stressing the importance of a coordinated strategy to accelerate multiple COVID-19 vaccine candidates
*"Study Finds Nearly Everyone Who Recovers From COVID-19 Makes Coronavirus Antibodies" from the NIH Director's blog
*Coordinated Strategy to Accelerate Multiple COVID-19 Vaccine Candidates Is Key, NIH Experts Say
*Resources from the Disaster Information Management Research Center:
FYI:
MLA '20 vConference Update
The annual Medical Library Association 2020 conference will not be taking place in-person as all large gatherings cancelled through September in Oregon. However, this is an opportunity to participate in a robust and exciting program that your 2020 National Program Committee and MLA team have been designing to plan for this scenario. Take a look at what is being planned and check often.
*Resources: COVID-19:
Hepatitis Awareness Month
May is Hepatitis Awareness Month and May 19 is Hepatitis Testing Day. The CDC has compiled a list of Resources for Hepatitis Awareness Month and Hepatitis Testing Day, including assessment tools, digital badges, social media graphics and radio PSA scripts. The CDC has also developed the Know More Hepatitis Campaign, which encourages all adults to get tested for hepatitis C. To find free, local hepatitis testing services, please utilize the CDC's GetTested tool.
*Get My Payment Tool
The IRS launched the Get My Payment tool on April 17. This tool will provide you the status of your payment, including the date it is scheduled to be deposited into your bank account or mailed to you. Get additional information on the Economic Stimulus Payment visit IRS.gov/coronavirus.
Older Americans Month
Every May, the Administration for Community Living leads our nation's observance of Older Americans Month. The theme for 2020 is "Make Your Mark." This theme was selected to encourage and celebrate countless contributions that older adults make to our communities. This year's theme highlights the difference everyone can make – in the lives of older adults, in support of caregivers, and to strengthen communities. Visit the Older Americans Month website to find artwork, activity ideas, and other materials to help you observe Older Americans Month. Don't forget to share your #OAM2020 plans and stories on social media.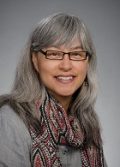 ABOUT Carolyn Martin
Carolyn Martin is the Consumer Health Coordinator for the NNLM Pacific Northwest Region. She works with various libraries and community organizations to increase health literacy in their communities.
Email author Visit author's website View all posts by Carolyn Martin