PNR Weekly Digest: October 6, 2020
Posted by Carolyn Martin on October 6th, 2020 Posted in: PNR Weekly Digest

---
Items regarding COVID-19 information are indicated with an *
In the Dragonfly:
October is Medical Librarians Month AND Health Literacy Month!
Happy October!!! It's Medical Librarians Month AND Health Literacy Month. Will you help us celebrate, and take a shot at some great prizes? Enter an original meme into the #NNLMmeme contest! Learn more about a contest and prizes we have for YOU to celebrate
Webinar: Environmental Justice and Community-Engaged Research in Communities of Color
Please join us for NNLM's first session of the new Emerging Trends and Topics webinar series. Indigenous, and People of Color (BIPOC) communities and low-wealth communities have been shown to host disproportionate numbers of environmental hazards and Locally Undesirable Land Uses (LULUs) including landfills, incinerators, petrochemical operations, refineries, industrial animal operations, among other uses. This webinar will feature Dr. Sacoby Wilson, founder of the Community Engagement, Environmental Justice and Health Lab (CEEJHLab).  The CEEJHLab advances environmental justice through citizen/community science participation. Please join us for NNLM's first session of the new Emerging Trends and Topics webinar series. Tuesday, October 20 at 11:00 a.m. Alaska Time | 12:00 p.m. PT | 1:00 p.m. MT. Learn more about how to attend this webinar on the blog
NNLM Reading Club Explores Diversity in Medicine in October
For the month of October, the NNLM Reading Club recommends three memoirs that explore the personal experiences of physicians of color. Check the blog post to learn more about the selected books and their authors for this month's selection.
Professional Development:
NNLM CE Opportunities:
NNLM offers training on a variety of topics related to health information. A complete listing of NNLM educational opportunities is available. Please note you need to create an NNLM account prior to registration if you don't already have one. This is not the same as being a member of NNLM.  Learn how to register for clases and create a free account
Library Carpentry Workshop Information Session: Learn about upcoming opportunities to participate in online Library Carpentry workshops in an informational session hosted by members of the Library Carpentry community, and The Carpentries Executive Director, Dr. Kari L. Jordan. October 8 at 11:00 a.m. PT. Register
ABCs of DNA: Unraveling the Mystery of Genetics Information for Consumers: This class provides an opportunity to become better equipped with the resources you need to address the genetic health information needs of your community. Class runs from October 19 – November 15 on the Moodle platform. (8 MLA CE) Register
Beyond an Apple a Day: Providing Consumer Health Information at Your Library: Come learn about the evolution of consumer health, health literacy and the e-patient. Participants will leave equipped with knowledge of top consumer health sites. We will discuss creative ideas for health information outreach. November 13 – December 11 on the Moodle platform as an asynchronous class. (4 MLA CE) Register
Food for Thought: Exploring Nutrition Information Resources: This class is designed to assist librarians, public health workers, health professionals, and the general public in locating authoritative information on nutrition and topics relating to nutrition. Background information on the importance of nutrition information to other health-related topics will be included, and resources for locating nutrition-related statistics and evidence-based practice will also be identified. December 17 at 12:00 p.m. PT. (1 MLA CE) Register
Additional Educational Opportunities:
These learning opportunities are provided by organizations beyond NNLM. All are free unless otherwise indicated.
Interventions in American Indian and Alaska Native Communities: In the Yup'ik community in Alaska, National Institute on Alcohol Abuse and Alcoholism (NIAAA) – supported researchers and Yup'ik community leaders are collaborating to create and assess culturally compatible preventive interventions for alcohol use disorder and suicide in 12- to 18-year-olds. NIAAA will host a webinar using this project as a case study for creating similarly tailored interventions for American Indian and Alaska Native communities across the United States. The project utilizes history and culture as organizing principles for substance use prevention efforts with youth in indigenous communities. Join the Substance Abuse Prevention for Youth in Indigenous Communities webinar on October 8 at 10:00 a.m. PT.
Exploring SRA Metadata with AWS Athena and a new dataset for SARS-CoV-2: Join this NCBI webinar to learn how to use Athena on AWS to quickly search Sequence Read Archive (SRA) in the cloud to speed up your bioinformatic research and discovery projects and to explore a new SRA SARS-CoV-2 dataset. In this webinar, we'll introduce you to a way to search SRA submitter-supplied metadata and the results of SRA taxonomic analysis with the native AWS tool, Athena, which explores cloud-based data tables using SQL-like queries. You'll see a real-world case study demonstrating how to find key information about SRA runs and identify data sets for your own analysis pipelines. October 14 from 9:00 – 10:00 a.m. PT. Register
Housing is a Human Right: The American Public Health Association is hosting the webinar series, Advancing Racial Equity, to give an in-depth look at racism as a driving force of the social determinants of health and equity. This series is exploring efforts to address systems, policies and practices designed to limit and shape opportunities for people of color. Session 5 focused on housing will be held October 14 from 9:30 – 11:00 a.m. PT. Register
The ACA and Advancing LGBTQ Health: This free PLA webinar will help educate public library practitioners about available health insurance coverage options, benefits, and special federal protections exclusively for LGBTQ communities during the Open Enrollment period of the Affordable Care Act (Nov. 1–Dec. 15, 2020 for plans that start Jan. 1. 2021). It will also cover Special Enrollment Period eligibility for people who have experienced lifetime events, such as losing a job or having a baby. October 21 at 11:00 a.m. PT. Register
One Step at a Time: How Libraries Can Promote Healthy, Thriving, and Livable Communities: This WebJunction webinar will highlight the multiple benefits of walking and walkable communities and how libraries can help lead community efforts. October 22 at 12:00 p.m. PT. Register
News from the National Library of Medicine & National Institutes of Health:
"Congratulations, AAHSL Fellows!", from the NLM Director's blog
NLM Classification Updated, September 30, 2020
*The latest in COVID-19 related human gene annotation now in NCBI RefSeq and Gene
NLM is investigating the use of the NLM Catalog, which shares many features with LocatorPlus and is inviting regular users of the NLM catalog to participate in a short survey to help determine the important features used frequently. The survey takes about 5 minutes and will close after 200 responses have been received
Request for Information (RFI): Information and Data Resources Needed by the Health Services Research Community for Research and Practice, deadline to submit is November 6, 2020
*"COVID-19 Can Damage Hearts of Some College Athletes", from the NIH Director's blog
The October issue of NIH News in Health includes an article on the imperfect process of science, caffeine and the brain, and more
NIH launches maternal mortality initiative
NIH INCLUDE Project, Addressing Critical Health Needs of People with Down Syndrome
*National Heart, Lung, and Blood Institute's Animations Explain How COVID-19 Affects the Heart, Lungs and Blood
The Human Genome Project turns the big 3-0!
Telehealth: Improving Dementia Care
*NIH to assess and expand COVID-19 testing for underserved communities
NIH updates comprehensive resource to address college drinking
October is National Protect Your Hearing Month, do you know how loud is too loud?
About 14% of cerebral palsy cases may be tied to brain wiring genes
*Resources from the Disaster Information Management Research Center:
FYI:
Celebrate Health Literacy This October
Health Literacy Month is a time for organizations, advocates, and individuals to promote the importance of making health information understandable for everyone. In the spirit of Health Literacy Month this October, PLA is highlighting a suite of free tools and resources to public libraries to build awareness of health issues, prevention, training opportunities, and more to help advance their community's health and work to eradicate (health) information poverty. Here are some ways to observe from the Public Library Association:
Promotoras de Salud Our Bodies Ourselves Guide
The Our Bodies Ourselves, Spanish-language Guía de capacitación para promotoras de salud aims to provide Hispanics/Latinas and immigrant women with a family focused, woman-centered and culture-specific teaching guide for community health education. The guide covers topics such as sexuality and reproductive health, sexually transmitted infections, violence against women, mental health and childbearing.
Report: Left Out – Barriers to Health Equity for Rural and Underserved Communities
The House Committee on Ways and Means released the report, Left Out: Barriers to Health Equity for Rural and Underserved Communities. This report analyzes the barriers to health care in racial and ethnic minority and underserved communities. It discusses the challenges associated with scalable and sustainable solutions. The report also examines how racial bias, economic inequality, geographic coverage deficiencies and structural environmental factors adversely affect health.
Public Libraries Awarded Funding to Encourage Affordable Care Act Enrollment
Last month PLA announced awardees for its third year of the Libraries Connecting You to Coverage initiative. New to the initiative this year, PLA has awarded 19 libraries $1,000 to support their organization in becoming a Certified Application Counselor Designated Organization (CDO) and certifying at least one staff member and/or volunteer as a Certified Application Counselor (CAC). 13 libraries have received $1,000 to support efforts to increase communication, awareness and education about the upcoming Open Enrollment period, 8 of which also received funding to become CDOs! Congratulations to Soldotna Public Library (AK) as an awardee!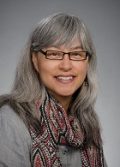 ABOUT Carolyn Martin
Carolyn Martin is the Consumer Health Coordinator for the NNLM Pacific Northwest Region. She works with various libraries and community organizations to increase health literacy in their communities.
Email author Visit author's website View all posts by Carolyn Martin