PNR Weekly Digest: September 29, 2020
Posted by Carolyn Martin on September 29th, 2020 Posted in: PNR Weekly Digest

---
Items regarding COVID-19 information are indicated with an *
In the Dragonfly:
*Announcing *new* NNLM PNR Funding Opportunity for COVID-19 Health Information Outreach
The NNLM PNR is pleased to announce a Request for Proposals (RFP) for a *new* COVID-19 Health Information Outreach Award. Network members in Alaska, Idaho, Montana, Oregon and Washington are eligible to receive up to $15,000 to pilot and/or develop programs that address community health needs resulting from the COVID-19 global pandemic. If you plan to submit a proposal, please email a brief statement of intent no later than Friday, October 16. Deadline to apply is October 30…read the blog post for more information
October is Medical Librarians Month AND Health Literacy Month!
Please join the NNLM in celebrating Medical Librarians Month and Health Literacy Month!  Learn more about a contest and prizes we have for YOU to celebrate
Professional Development:
NNLM CE Opportunities:
NNLM offers training on a variety of topics related to health information. A complete listing of NNLM educational opportunities is available. Please note you need to create an NNLM account prior to registration if you don't already have one. This is not the same as being a member of NNLM.  Learn how to register for clases and create a free account
PubMed Central®: Join the NNLM Resource Picks session focusing on PubMed Central. PubMed Central (PMC) is a free full-text archive of biomedical and life sciences journal literature at the U.S. National Institutes of Health's National Library of Medicine (NIH/NLM). September 30 at 12:00 p.m. PT. (1 MLA CE) Register 
25 Years of Occupational Safety and Health in Agriculture, Forestry and Fishing: The Southwest Center for Agricultural Health, Injury Prevention, and Education: Year after year, agriculture ranks among the most hazardous work sectors in the U.S. The National Institute for Occupational Safety and Health (NIOSH) developed an extensive agricultural safety and health program to address the high risks of injuries and illnesses experienced by workers and families in agriculture. Through cooperative agreements, NIOSH supports extramural research and prevention programs at university centers in 10 states. The SW Ag Center was created at the University of Texas Health Science Center. This presentation will give an overview of the SW Ag Center and a history of the research and outreach undertaken over the last 25 years. October 14 at 8:00 a.m. PT. (1 MLA CE) Register 
Environmental Justice & Community-Engaged Research in Communities of Color: Black, Indigenous, and People of Color (BIPOC) communities and low-wealth communities have been shown to host disproportionate numbers of environmental hazards and Locally Undesirable Land Uses (LULUs) including landfills, incinerators, petrochemical operations, refineries, industrial animal operations, among other uses. This proportionate burden is known as environmental injustice which is caused by racism embedded in our social, economic, planning, and environmental policies. In this presentation, the speaker will talk about how community-engaged research approaches including community-university partnerships, public science, citizen science, and community-owned and managed research (COMR) can be used to study and address these issues. October 20 at 12:00 p.m. PT. (1 MLA CE) Register
Metrics Toolkit: A Tool for Navigating the Research Metrics Landscape: The Metrics Toolkit is an open access resource aimed at helping researchers, evaluators, and librarians understand and responsibly use research metrics, including bibliometrics and altmetrics. The Toolkit provides evidence-based information about research metrics across disciplines, including how each metric is calculated, where it can be found, and how it should (and should not) be applied. Join this PNR Rendezvous to hear how it can be used by librarians to facilitate research impact outreach and education efforts, helping authors and institutional evaluators gain knowledge about specific metrics and choose appropriate metrics based on the type of impact being considered and the nature of one's work. October 21 at 1:00 p.m. PT. (1 MLA CE) Register
Rural Health Resources: This webinar will describe hallmarks of rural America, identify access challenges of living in rural communities, and equip participants with tools to service the health information needs of those living in rural communities. We will explore websites from the National Library of Medicine, U.S. Department of Agriculture Economic Research Service, Rural Health Information Hub and the Robert Wood Johnson Foundation. November 19 at 11:00 a.m. PT. (1 MLA CE) Register
Better On The Outside After Being Inside – Improving Health Literacy and Self-Care For Incarcerated Persons: This presentation describes findings from an Information Resource Grant to Reduce Health Disparities project, funded by the National Library of Medicine. The project aims to engage justice-involved individuals with health education to enhance their knowledge and use of health services and resources. This project won the Frank Bradway Rogers Health Information Advancement Award from the Medical Library Association in 2020. Join the PNR Rendezvous session to learn more about this award winning project. December 9 at 1:00 p.m. PT. (1 MLA CE) Register
Additional Educational Opportunities:
These learning opportunities are provided by organizations beyond NNLM. All are free unless otherwise indicated.
Racial Healing for Ourselves, Our Communities and Our Future: Attend webinar #4 in the American Public Health Association's Advancing Racial Equity webinar series. September 29 from 12:00 – 1:30 p.m. PT. Register
*Collections and Facilities: Caring for Your Resources During COVID-19: Join the WebJunction webinar from the REopening Archives, Libraries and Museums (REALM) project to hear how some organizations are implementing policies and procedures around the use of these various treatments and considerations that could inform your own local decisions. You'll also hear an update on REALM testing efforts and the development of project resources. October 8 at 12:00 p.m. PT. Register
News from the National Library of Medicine & National Institutes of Health:
*"The Science of SARS-CoV-2 Testing: What Tests Are Available and What This May Mean for You", from the NLM Director's blog
The NNLM HIV/AIDS Coordination Center (NACC) is pleased to announce the availability of funding for short-term outreach projects that focus on bringing HIV/AIDS health information resources to consumers. Awarded projects will start on November 9, 2020 and run through April 30, 2021. The maximum funding per award is $16,593.50. The application due date is October 30, 2020
New central webpage with information about NLM Traveling Exhibitions, Get Involved: Host NLM Traveling Exhibitions, with information on programming ideas and how to apply including the 2 new exhibits, Care and Custody: Past Responses to Mental Health and This Lead is Killing Us: A History of Citizens Fighting Lead Poisoning in their Communities, these will be available to apply starting October 13
Director Jones: Laying the Foundation for the National Library of Medicine
NLM Launches a new Traveling Exhibition and Online Exhibition
Data Roadmap, Curated data information, tools, and resources for librarian professional development that are organized across five different levels of data expertise
*"How COVID-19 Took Hold in North America and Europe", from the NIH Director's blog
*Fourth large-scale COVID-19 vaccine trial begins in the United States
*New Alliance Tackles COVID-19 Disparities, Learn about community engagement efforts to listen to and learn from those hardest-hit by the pandemic
*NIH expands clinical trials to test convalescent plasma against COVID-19
High blood pressure awareness and treatment declining
*Scientists Discover Genetic and Immunologic Underpinnings of Some Cases of Severe COVID-19
The Case for Making Data as Open as Possible
Cold Spring Harbor Laboratory Biological Data Science Codeathon, apply by Oct. 19
All of Us Research Program Issues Funding Opportunity for New Engagement Partners, deadline is November 23, informational webinar is October 5
Resources from the Disaster Information Management Research Center:
FYI:
National Hispanic Heritage Month
It is National Hispanic Heritage Month, a time to celebrate the contributions and histories of the Hispanic and Latino communities. During this observance, HRSA shines a light on the generosity of Hispanic and Latino organ donors, and the lives saved by their selfless gifts. We also raise awareness of the more than 22,000 Hispanics and Latinos waiting for a life-saving organ. The success of a transplant is often greater when organs are matched between people of the same racial or ethnic background. So, the more of us who register, the better the chance that those on the waiting list will find the right match. Share the gift of life during National Hispanic Heritage Month by joining the 165 million people in the U.S. who have already signed up to be organ, eye, and tissue donors. To sign up, visit organdonor.gov or donaciondeorganos.gov.
*Libraries Transforming Communities: Focus on Small and Rural Libraries
The American Library Association (ALA) invites libraries in small and rural communities to apply for grant funding to help them address issues of concern in their communities. Up to 650 U.S. libraries in small and rural communities will receive $3,000 each to tackle issues ranging from media literacy to COVID-19 safety to unemployment. Grants will be awarded in two waves in 2020 and 2021. Applications are being accepted through Dec. 2, 2020.
APHA's Advancing Racial Equity Webinar Series: Discussion Guide (Part I)
The American Public Health Association now has a discussion guide to accompany their Advancing Racial Equity webinar series to help use the webinars to initiate or deepen anti-racism efforts in your organizations, schools and communities.
a summary of each webinar
pre-webinar reflection questions
post-webinar discussion questions
an activity
resources for each webinar
Learn more about both the webinar series and the guide on the APHA website
Rural Community Paramedicine Toolkit
This toolkit compiles emerging practices and resources to support rural communities seeking to build community paramedicine and mobile integrated health programs across the United States. This toolkit presents practical strategies that can help rural communities build successful community paramedicine programs. In particular, it focuses on existing programs that have successfully provided rural community paramedicine services. It also offers guidance for implementation, evaluation, dissemination, and sustainability.
FDA's Food and Cosmetics Information Center Answers Your Questions
FDA's Food and Cosmetic Information Center (FCIC) answers questions about nutrition and the safety and labeling of food, dietary supplements and cosmetics.
*'Sesame Street' Helping Kids with Autism Learn to Wear Face Masks
Sesame Street' is working to help kids with autism adapt to wearing face masks and other realities of living through a pandemic" with an online initiative featuring muppet Julia, who has autism. A series of videos shows "Julia going on a virtual playdate with Elmo, practicing wearing a face mask during a video call with her dad and learning to deal with changes as she visits the park for the first time in a long time. Read the Disability Scoop article for more information
*Vaccination Guidance During a Pandemic
The COVID-19 pandemic has caused healthcare providers to change how they operate to continue to provide essential services to patients. Ensuring immunization services are maintained or reinitiated is essential for protecting individuals and communities from vaccine-preventable diseases and outbreaks and reducing the burden of respiratory illness during the upcoming influenza season. Visit the CDC website for more information
*COVID-19 Fact Sheets in multiple languages
The COVID-19 Health Literacy Project, in collaboration with Harvard Health Publishing, has created COVID-19 Fact Sheets in over thirty languages, including Spanish, Chinese, Amharic and more.
Health Campaign: The Race to 200M
The American Nurses Association and Sanofi Pasteur Race to 200M campaign is designed to ignite urgency around flu vaccination, especially among the 200 million Americans at most risk for the complications of flu: people over the age of 50 and people with chronic health conditions such as heart disease, respiratory disease and diabetes. The campaign emphasizes the importance of helping to protect against flu during the COVID-19 pandemic.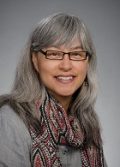 ABOUT Carolyn Martin
Carolyn Martin is the Consumer Health Coordinator for the NNLM Pacific Northwest Region. She works with various libraries and community organizations to increase health literacy in their communities.
Email author Visit author's website View all posts by Carolyn Martin