Updated! Professional Development Awards for Emergency Preparedness
Posted by nwsoadmin on December 14th, 2010 Posted in: Emergency Preparedness, Funding, News From NNLM PNR, Training & Education

---
NN/LM PNR is currently accepting Professional Development Award Applications. The purpose of the Professional Development Award is to enable individuals at NN/LM PNR Network member institutions to expand professional knowledge and experience to provide improved health information access to health care professionals and consumers. For this initial offering, we are focusing on Emergency Preparedness. We will offer other opportunities with a broader focus in the future.
The conferences for which we are offering funding are:
February 2-4, 2011
Focus on Collections Care
Presented by the Balboa Art Conservation Center
Hosted by University of Washington
Seattle, WA
Watertown Hotel
Choose between 3-day series of collection care courses or 3-day Emergency Preparedness Intensive
Newly Added! – February 11, 2011
Building Bridges: Emergency Preparedness for Libraries, Archives, Cultural Institutions and First Responders
Sponsored by Oregon Health & Science University
Portland Community College, Sylvania Campus
Portland, OR
No registration fee
March 29-30, 2011
Disaster Information Outreach Symposium
National Library of Medicine
Bethesda, MD
No registration fee
April 26-27. 2011
Partners in Emergency Preparedness Conference
Sponsored by Washington State University
Greater Tacoma Convention Center and Trade Center
Tacoma, WA
$250 registration fee by February 21st; $325 by March 21st.
For more information and to access the application, go to the full announcement on NN/LM PNR's web site.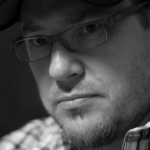 ABOUT nwsoadmin
The NNLM Web Services Office (NWSO) is responsible for developing and maintaining reliable Web services for NNLM in compliance with the US Department of Health & Human Services information policies. NWSO is committed to providing network members with the information resources they need.
Email author Visit author's website View all posts by nwsoadmin