Cancelled – Rendezvous webcast: Demystifying Data
Posted by nwsoadmin on December 12th, 2012 Posted in: Technology, Training & Education

---
We apologize, but the webcast is cancelled today due to illness.
This month's RML Rendezvous will provide an introduction to all things data.  There are a lot of jargon and buzzwords around data, data management, data curation and e-science.  We'll discuss what all of these terms mean to librarians and health sciences researchers.  We'll also take a look at a few example data sets to see how data sets can be combined, why researchers might need a librarian's help with their data and why this is important for forwarding scientific discovery.
Come join us on Wednesday, December 19, 2012 at 1pm Pacific time (Noon Alaska, 2pm Mountain) during our free monthly webcast at http://webmeeting.nih.gov/rendezvous to learn more about the terms used when discussing data and a look at some open health data sets, presented by Mahria Lebow, Technology Outreach Coordinator here at the National Network of Libraries of Medicine, Pacific Northwest Region (NN/LM PNR).
If you are unable to join us then, we invite you to view a recording of the webcast at the Rendezvous website later.
As part of our Federal agency services regarding electronic and information technology resources being accessible to people with disabilities, closed captioning is available on this and future RML Rendezvous webcasts.
For more information please visit How do I connect to the Rendezvous? to test your computer connection as a Flash update may be needed. We look forward to seeing you at the webcast!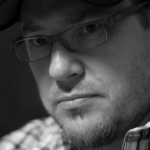 ABOUT nwsoadmin
The NNLM Web Services Office (NWSO) is responsible for developing and maintaining reliable Web services for NNLM in compliance with the US Department of Health & Human Services information policies. NWSO is committed to providing network members with the information resources they need.
Email author Visit author's website View all posts by nwsoadmin