Rendezvous – Health Information Literacy
Posted by nwsoadmin on January 6th, 2010 Posted in: News From NNLM PNR

---
Update: A recording of the Rendezvous is now available at https://webmeeting.nih.gov/p25941923/
Happy New Year! On Wednesday, January 13th 2010 at 1pm Pacific Time (2pm Mountain, noon Alaska) we will host an RML Rendezvous at https://webmeeting.nih.gov/rendezvous about health information literacy.
Come hear from Tori Koch about her work on the the MLA-sponsored Health Information Literacy Pilot project at the Billings Clinic.  The Billings Clinic was one of only 9 sites selected nationally to participate in the project, which focused on using the InfoRx model from the National Library of Medicine.
Tori will be followed by Beth Hill from Kootenai Medical Center, who will talk about her research involving Physician Assistants and their health information needs as well as how they support patient education.
Looking forward to "seeing" you there! For more information please visit How do I connect to the Rendezvous? to check your connection.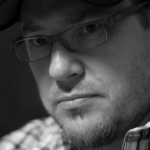 ABOUT nwsoadmin
The NNLM Web Services Office (NWSO) is responsible for developing and maintaining reliable Web services for NNLM in compliance with the US Department of Health & Human Services information policies. NWSO is committed to providing network members with the information resources they need.
Email author Visit author's website View all posts by nwsoadmin