RML Rendezvous update: 3Rs of Licensing archive, December/January schedule
Posted by nwsoadmin on December 1st, 2008 Posted in: News from NLM, News From NNLM PNR, Resource Sharing & Document Delivery

---
If you weren't able to attend the three RML Rendezvous sessions on October 31, November 7 and November 14, 2008 (or if you were and want to revisit them) be sure to check out the fantastic electronic licensing information and discussions at the 3Rs of Licensing: Risk, Rights & Restrictions page with the archived session recordings. Many thanks to Diane Carroll for the wealth of information that she shared with us all!
In one week (December 8, 2008), we will join the Valuing Library Services and Cost Benefit/ROI Calculators webmeeting session at 11am Pacific Time.  Barb Jones and Betsy Kelly from the MidContinental Region, NN/LM will reprise their MLA presentation on these tools to enable health science librarians to determine the return on investment and cost benefit of their libraries and services. Come with some numbers and let's discuss how you can use the online calculators to show the value your library brings to your institution.  We will not use the RML Rendezvous website but the following one:  https://webmeeting.nih.gov/libraryvalue/. Please call 1-866-548-4716 with passcode 243436 if the system does not call your phone at the time of the meeting.
In January 2009, save the dates for our second RML Rendezvous Continuing Education class. On January 14, 21 and 28, 2009, Susan Barnes and Maryanne Blake will offer Community Assessment for MLA CE credit. Additional information and registration for the class will be announced later this month. We look forward to having you join us!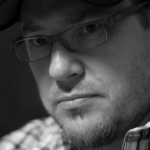 ABOUT nwsoadmin
The NNLM Web Services Office (NWSO) is responsible for developing and maintaining reliable Web services for NNLM in compliance with the US Department of Health & Human Services information policies. NWSO is committed to providing network members with the information resources they need.
Email author Visit author's website View all posts by nwsoadmin