Got Any Unique Historical Health Sciences Collections?
Posted by nwsoadmin on December 3rd, 2010 Posted in: News From NNLM PNR, Resource Sharing & Document Delivery

---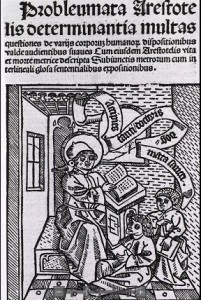 Aristotle. Master With Two Students [Cologne: Heinrich Quentell, ca. 1493] Images From the History of Medicine, National Library of Medicine Public Domain
Preserving health sciences materials is an important part of the National Library of Medicine's (NLM) mission.  In addition to its own large collections, the NLM has created a directory of historical materials to highlight unique collections at other institutions and to provide contact information to researchers wishing to access them.  The NLM has asked its Regional Medical Libraries to identify collections in each region that should be included in the Directory of History of Medicine Collections.  The collections described in this Directory database provide research and reference services to scholars interested in the history of the health sciences.  Some of the subjects include: dentistry, veterinary medicine, nursing, military medicine, and pharmacy.
Here's where you come in!  We are asking organizations throughout our Network to participate in this effort by filling out a questionnaire, telling us whether they have relevant collections, or know of relevant collections in the Pacific Northwest.  Please go to this link to answer the brief  (4 question) online questionnaire – http://www.surveymonkey.com/s/N3QKT67.  Thank you  for your participation!
Email Gail Kouame or Cathy Burroughs at the Regional Medical Library if you have questions or want to share relevant information about this effort.
Office phone: 206-543-8262 or 1-800-338-7657.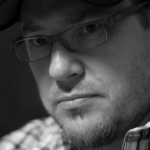 ABOUT nwsoadmin
The NNLM Web Services Office (NWSO) is responsible for developing and maintaining reliable Web services for NNLM in compliance with the US Department of Health & Human Services information policies. NWSO is committed to providing network members with the information resources they need.
Email author Visit author's website View all posts by nwsoadmin