Will You be the Next Rockstar Medical Librarian?
Posted by Carolyn Martin on September 7th, 2017 Posted in: News from NLM

---
The National Library of Medicine is currently  accepting submissions for rockstar medical librarians. This is your opportunity to be featured by NLM during National Medical Librarians month in October.  Deadline to submit your application is September 15.
Here's the announcement from the NLM In Focus blog:
Ready to take the stage? NLM will be featuring more rock star medical librarians during National Medical Librarians Month in October.
We're giving top billing to medical librarians at hospitals, universities, and other organizations.
You can be a solo act or, if you'd prefer to profile your team, you can be a band. Check out previous profiles to see what we mean.
We'll accept submissions until September 15. To participate, please send us very brief answers to these questions and a photo.*
Name as you'd like it to appear in print
Current gig (where you work)
Three words on what it's like to be on the library beat
Greatest hit as a medical librarian
Biggest misconception about being a medical librarian
*Please provide an image large enough to allow us to close-crop it to 175 px x 233 px. Low resolution (72 dpi) is acceptable for use online.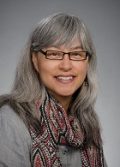 ABOUT Carolyn Martin
Carolyn Martin is the Consumer Health Coordinator for the NNLM Pacific Northwest Region. She works with various libraries and community organizations to increase health literacy in their communities.
Email author Visit author's website View all posts by Carolyn Martin