New NN/LM PSR Resource Library Director Profile: Gerald (Jerry) Perry, University of Arizona Libraries
Posted by Alan Carr on November 17th, 2015 Posted in: General

---
By Jerry Perry, MLS, AHIP
Associate Dean for Health Sciences and Strategic Planning
University of Arizona Libraries
Tucson, AZ
What's that saying about bad pennies? Hopefully my return to Arizona will not depress or annoy anyone! I am the new Associate Dean for Health Sciences and Strategic Planning for the University of Arizona Libraries (UAL). This is an entirely new position for UAL, subsequent to the ongoing consolidation of the University of Arizona Health Sciences Library (UAHSL) with the University of Arizona (UA) University Libraries. As noted, however, I am not new to Arizona, nor to UAHSL; I served as Head of the Information Services Department of the library from 1997 to 2003 and during that time was an active member of the Medical Library Group of Southern California and Arizona (MLGSCA). Some Latitudes readers might recall the 2002 Joint MLGSCA and Northern California and Nevada Medical Library Group (NCNMLG) meeting for which I was Program Chair, held in Scottsdale, AZ, in the snow!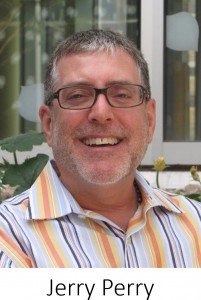 Hearing the call of the snow, in 2003 I was recruited to serve as Deputy Director for the University of Colorado Denison Memorial Library, in Denver. In 2007 I was named Director of that library, which relocated and opened under the new name, University of Colorado Health Sciences Library (CU HSL), on the Anschutz Medical Campus of the CU System, in Aurora. During my 12 years in Colorado I maintained a home in Tucson and so in many aspects never really left!
Wearing my "health sciences" hat as Associate Dean for Health Sciences and Strategic Planning, I am the Director of the UAHSL, which is undergoing consolidation with the UA University Libraries that began in 2013 and 2014. This integration is enabling the UAHSL to provide a much more robust array of resources and services to its clients, leveraging the partnership with its sister libraries in the UA system while also benefiting from streamlined oversight, enhanced efficiencies and elimination of redundancies. While reduced costs are also a benefit of the consolidation, the true driver has been a desire to enhance the teaching/learning, research and clinical support, and outreach and engagement mission areas of the UAHSL.
In my "strategic planning" role as Associate Dean for UAL, I am responsible for coordinating strategic planning and related assessment efforts across the entire UAL system. This appointment leverages successes that I experienced in advancing strategic planning at CU HSL and leading a comprehensive formal academic program review for that library in 2014. I am also coordinating diversity and inclusion efforts at UAL, drawing on longstanding professional and personal interests in these areas. UAL has a deep and rich legacy of diversity-related engagement and I am delighted to be back and involved, since I served on the campus-wide President's Council on Diversity during my previous UA tenure. My position with UAL is complex, and in practical terms I am split roughly 40% at the UAHSL and 60% at the UA Main Library. Having two offices is allowing me to keep up with my commitment of taking 10,000 steps every day, a habit acquired in Colorado!
For those unfamiliar with UAHSL, the Library supports the colleges of Medicine, Public Health, Nursing, and Pharmacy, with a close association with Banner – University Medical Center, a partnership launched in 2014 when Banner Health and the University of Arizona Health Network formed an academic medicine-informed statewide comprehensive care system. UA is an urban public research university founded in 1885, offering over 330 academic programs leading to the award of bachelor's, master's, doctoral, and professional degrees, with a current enrollment of more than 42,000 students. UAL supports the entire campus as the pre-eminent academic research library in the region, with a focus on the main or general academic campus.
I have over 30 years of experience as a health sciences librarian and have been active in the Medical Library Association, having served as President in 2011-2012. Academic interests include leadership and administration, informatics, evidence-based practice, and diversity and inclusion. Personal interests include baseball, hockey, bicycling, hiking and music (all sorts). For additional information feel free to contact me by email.
ABOUT Alan Carr
Alan Carr is the Associate Director, National Network of Libraries of Medicine, Pacific Southwest Region, based at UCLA.
Email author View all posts by Alan Carr