"Nothing about me, without me!" Reflections on the ACHA Conference
Posted by Marco Tamase on May 31st, 2011 Posted in: Consumer Health, General

---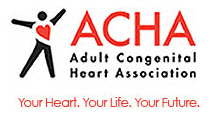 I recently attended the Adult Congenital Heart Association (ACHA) Conference in Los Angeles. What is unique and interesting about this conference is that people with the disease, patients and family members along with the health care practitioners attend together. This community engagement is useful for both the health care providers and the people with this disorder. Congenital heart disease (CHD) runs the gamut from holes in the heart to misplaced, missing or malformed valves, vessels and heart chambers. CHD affects both children and adults. About 10% of CHD is not diagnosed until patients are adults. Think of the athletes who develop a cardiac problem and then realize they were born with a heart defect.
To understand this group, here are some statistics: An estimated one million adults are living with CHD in the United States today. There are about 700-800,000 children with CHD who hopefully will grow up to be adults. There is no cure—this is a chronic disease that can be quite different in similar patients. In the past, when children were operated on, their parents were told that they were "cured." Because of possible side effects of heart surgery such as arrhythmias and the growing "repaired" heart, children with CHD should continue to see a cardiologist. At some point they need to transition to an adult cardiologist who specializes in adult congenital heart disease as opposed to regular acquired heart disease. Many of the one million adults have been lost to the health care system: they are not being followed at any of the many Adult Congenital Heart Clinics throughout the United States.
The ACHA Conference drew nearly 400 participants from more than 32 states, the District of Columbia and Canada. Of these, about 250 were patient or family members and about 150 registered for the professional/research programming.
At the conference, there were general sessions for both health professionals and people with CHD, and special sessions for each group. Some of the sessions for patients were defect-specific such as tetralogy of Fallot or truncus arteriosus. Other patient topics were health insurance, exercise, disability rights, the Affordable Care Act and preexisting conditions and aging for men/women. Many of the health care providers presented programs for the patient groups. The talks for the health care professionals were on latest technologies such as stent heart valve implantation and heart transplant issues, heart failure and translational research and patient-centered care. One session highlighted areas of research that are needed.
One of the final sessions involved patients and health care providers. One gentleman in his fifties talked about having surgery when he was 20. "This should give you five years!" he was shocked to be told. He was ecstatic to have beaten the odds. "I will die one of these days, but so will all of us!" he said. Several of the health care professionals talked about the relationships they had with their patients over the years. Sometimes it is gratifying to see this population thrive, and sometimes it is frustrating when patients pursue risky behavior or disregard advice.
The title quote, "Nothing about me, without me!" refers to the fact that the research agenda for CHD should involve the patient as well. Because CHD is a chronic disease, the patient needs to understand what research is going on that may affect their situation. At times, delaying surgery can free up opportunities for treatments that weren't available a year before. If tests are done just to get a baseline for this patient, this should be clearly explained. Patients partnering with their health care providers resonated with me as applicable to Native Americans who often have research done on them without benefit of knowing the outcomes and results. The patients feel that their concerns are being considered seriously. With an emphasis on community engagement nowadays, this patient and provider centered conference will continue and probably extend to other groups as well. Genuine involvement of the CHD community and their health care providers should lead to the improvement of health for all.
ABOUT Marco Tamase
Marco Tamase is the Member Services Coordinator for the Pacific Southwest Region of the Network of the National Library of Medicine located at UCLA.
Email author View all posts by Marco Tamase