Express Outreach Award Highlights: Teaching Mobile Access to Health Information and Promoting MedlinePlus Connect
Posted by Alan Carr on June 2nd, 2015 Posted in: Electronic Health Records, Funding, MedlinePlus, NLM Products, Outreach, PubMed, Training

---
by Naomi C. Broering, MLS, MA, FMLA
Dean of Libraries
Pacific College of Oriental Medicine
San Diego, CA
Mobile devices are popular for using the powers of a conventional computer in environments where carrying one would be impractical. Loading pertinent Apps to mobile devices makes access to information, when needed, quick and easy. Instantaneous, on-demand access of NLM's PubMed and MedlinePlus mobile sites accelerates results to health information queries and improves health care delivery. There is no doubt that MedlinePlus Connect for practitioners with EHR capability provides immediate highly useful patient education summaries during an office or hospital visit. However, there are major segments of San Diego's diverse community without the ability or knowledge to benefit from these advances.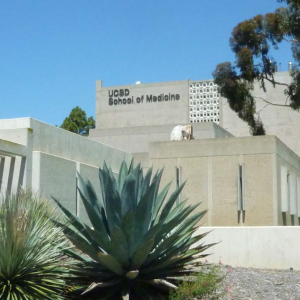 To address these needs, the Pacific College of Oriental Medicine's Library (PCOM), was fortunate to receive an NN/LM PSR 2014-15 outreach award to launch a collaborative community outreach project in San Diego to teach use of mobile devices to access NLM's databases (MedlinePlus, PubMed, etc.), and to promote the new MedlinePlus Connect system to local multicultural residents, health practitioners, students, and librarians for improved communication and patient care. The four collaborating organizations included San Diego city and county public libraries, community centers, faith-based organizations, medical education institutions, local medical, and library association groups which serve San Diego's 3.2 million residents. Specifically, the project enabled the Library to provide free health informatics workshops for the community's multiculturally diverse residents that featured hands-on classes, demonstrations, and use of mobile tools (iPads, Smartphones), NLM Apps and wireless connectivity. The workshops were provided directly at the partner's locations which included Prince Chapel AME Church, United Methodist Church, local libraries such as Chula Vista, Santee, Rancho San Diego, Malcolm X, Valley Center, Pacific Beach, the San Diego LGBT Center, La Jolla Community Center, PCOM Clinics, San Diego Community College health classes and the UCSD Biomedical Informatics Department. In addition to English and Spanish sessions, health topics in multiple languages were presented, including Asian, Pacific Island and Arabic dialects, to meet the needs of ethnically diverse attendees.
Special sessions were held to introduce MedlinePlus Connect to practitioners, medical students, clinical staff, and librarians at local workshops, and at medical association exhibits to improve health care delivery. Demonstrations included sample EHR links of patient diagnosis, prescriptions and labs to MedlinePlus for "on the spot" retrieval of summaries for patients during an office visit. A unique Informatics Seminar on MedlinePlus Connect, Medical and Library Informatics was held for students and faculty of UCSD's Biomedical Informatics Department. Meetings with the San Diego County Medical Association resulted in increased MedlinePlus Connect publicity on their E-News sent to 8,000 members. The new San Diego Public Library and the Pacific Beach branch hosted sessions for medical librarians. A total of 27 workshops and presentations were conducted for over 1,208 attendees plus over 800 attendees at 4 conference exhibits. Brochures and handouts were distributed at all the sessions for future reference by attendees. The workshops took approximately 60 minutes with time for Q and A discussion and hands-on demonstrations.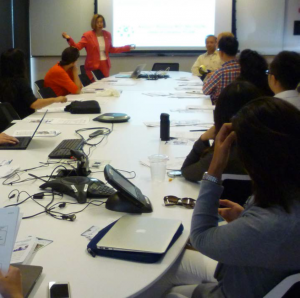 The greatest impact was observed at the diverse community libraries, faith based organizations, community centers and educational institutions. Interest and attendance was high at community partnering sites. The conference exhibits increased national publicity to health professional attendees beyond the US, California and San Diego. The Pacific Symposium attracts international attendees. Other project accomplishments include development of special instructional materials, updated PCOM online tutorials, and a new MedlinePlus Connect link on the Library web page.
Responses to evaluation questionnaires indicated that outreach and updates in diverse communities such as San Diego is still essential, and also substantiated that there is very limited knowledge of NLM's MedlinePlus and PubMed. However, these responses also showed unanimous intent to use MedlinePlus in the future, and to share information about MedlinePlus Connect. Many participants were so excited, that they loaded Apps during the workshops. The invited lecture presented by Naomi Broering at the UCSD Biomedical Informatics Distinguished Speaker Series inspired active loading of Apps, a lively group discussion and general interest among the faculty and Post Doc students to learn more about the new NLM MedlinePlus Connect and Medical/Library informatics outreach services that benefit health practitioners and improve doctor/patient communication.
A project poster was presented at the IHA Health Literacy Conference exhibit in Irvine, CA, on May 3, 2015, to all conference attendees.
ABOUT Alan Carr
Alan Carr is the Associate Director, National Network of Libraries of Medicine, Pacific Southwest Region, based at UCLA.
Email author View all posts by Alan Carr