2018 Medical Subject Headings (MeSH) Available for Download!
Posted by Alan Carr on November 16th, 2017 Posted in: Announcements, NLM Resources, PubMed, Search Tools

---
The National Library of Medicine is currently conducting its annual maintenance process known as Year-End Processing (YEP) for 2018. The MeSH Browser currently points to the 2018 MeSH vocabulary with a link to the 2017 MeSH vocabulary. The Browser contains MeSH heading records that may include Scope Notes, Annotations, Entry Terms, History Notes, Allowable Qualifiers (Subheadings), Previous Indexing, and other information. It also includes Subheading records and Supplementary Concept Records (SCRs) for substances and diseases that are not MeSH headings. You can download 2018 MeSH from links on the MeSH homepage. The PubMed MeSH database and translation tables will be updated to reflect 2018 MeSH by the end of November when YEP activities are complete and the newly maintained MEDLINE data are available in PubMed.
This year 113 MeSH headings were either changed or deleted and replaced with more up-to-date terminology. During YEP, NLM updates MeSH headings on MEDLINE citations. 471 new MeSH Headings, plus three new Publication Types, were added to MeSH in 2018. A complete list of the new 2018 MeSH headings is available in PDF format, see New Headings with Scope Notes, Annotations and Tree Locations. Three new Publication Types are available for 2018. Two of the new Publications Types are types of clinical trials. In order to improve indexing consistency and efficiency and to make MEDLINE searching easier and more straightforward, the subheading /contraindications was deleted, and three new MeSH headings were created to replace it.
For details on these and many other updates, visit the NLM Technical Bulletin.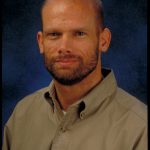 ABOUT Alan Carr
Alan Carr is the Associate Director, National Network of Libraries of Medicine, Pacific Southwest Region, based at UCLA.
Email author View all posts by Alan Carr